By Brian Goslow
For over 50 years, even before they married in 1961, Gloria Daniels' husband, Arthur, had been telling her that she should write books. "I didn't pay any attention at all," she said. "Then I hit 70 — and I'm writing books."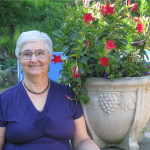 A year and a half ago, Daniels, now 71, of Hiram, Maine, self-published her first book, Favorite Fish and Seafood Recipes from the Coast of Maine. Thirteen others — and possibly more by the time you read this — on container gardening and home decorating have quickly followed. She has built up a pre-publication fan base for her books through her website, home-decorating-room-by-room.com, which includes over 300 pages of her writing.
"I actually started because I had time on my hands and had 50 years of recipes all over the place — so I thought, 'I'm going to put some order to these because I can't find anything,' " Daniels said. "As I was putting this whole thing together, I thought, 'Gee, everybody's talking about Kindle, how easy it is to publish on Amazon through CreateSpace,' so I looked online, got some information and just started doing this."
Self-publishing veteran Laura Shabott, 57, of Provincetown, said 600,000 to 1,000,000 books — depending on which source you believe — are published annually in the United States alone. With the advent of digital publishing, where a customer can order a book online and within seconds, have it ready to read on a Kindle, Nook, iPad or reading tablet, she said, if a person takes the time and invests the money to produce a quality end product, "any single individual can be on the same playing field as a professional publishing house if they play the game like a professional."
What's important to realize in considering putting out your own book, is that "writing and publishing are two very distinct skills," Shabott said. "To be in self-publishing now, we have to learn all things and include all aspects about the book business. The single mistake every single author makes, including myself, is rushing the process."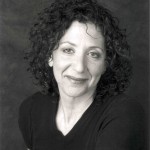 Shabott learned that the hard way with her first eBook, Letters to My Cat, a thinly veiled memoir. Because she released it under a pen name, she lost out on the value of name recognition she earned as a writer and columnist for provincetown.com, which hosted her weekly column, "Notes from Land's End" for five years.
Looking back on the experience, she said she wished she waited another six months before releasing the book, spending that extra time getting reviews from qualified established bloggers and building up a fan base for her pseudonym. But she did learn how to self-publish.
She's taken that experience and turned it into her new book, Confessions of an eBook Virgin: What Everyone Should Know Before They Publish on the Internet (Long Point Press, laurashabott.com). The book's goal, "in a single afternoon," Shabott said, "is to demystify the process" of self-publishing.
"The Web has democratized our ability to create words and books and articles, but that doesn't mean they're good," she said. "That's what the message of my book is — if you're going to do it, do it right — or really, don't do it."
To ensure the best possible end product, Shabott believes authors should utilize the services of professionals in areas where they don't have the necessary expertise themselves — even if the cost seems prohibitive.
"I used professionals to edit, for cover design and for my website. I learned everything I know about being on the Internet through this process. The second thing I did was trades. When I couldn't pay for something, I would do something in trade that I was good at, such as PR. So when people scream they have no money — which, some people don't — there are other ways (to pay for what they need), which is bartering or doing a crowd-funding project through Kickstarter or Indie Go Go.
Shabott said three subjects top the list of books new authors want to bring to the world: "Most everyone over 50 wants to do a memoir," she said. "It's at that point, when we reach the beginning of that decade, there's an excitement to share the knowledge we've learned. People like to write about overcoming something hard, such as multiple sclerosis. And in my area of the country, people love to write about Cape Cod and Provincetown, so there's also a lot of historic fiction."
Lauren B. Grossman's first book, Once in Every Generation, began as a dream. "I literally woke up with an idea — a beginning, a middle and an end — and I ran to write it down and type it," she said. "Within four months, the story was written."
It would be another six years — during which time she balanced raising her children and doing several re-edits and reworkings of her book — until her book, whose main character was diagnosed with MS (as was Grossman, who channeled her personal experiences and challenges into the book) was published in 2011.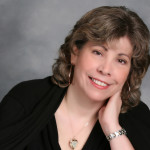 Prior to its publication, Grossman, 59, of Tucson, Ariz., had attended a Society of Southwest Authors workshop that included a panel of five literary agents. "We were listening intently to what these literary agents were saying. They said it was very important that you get a literary agent — and that you'd never get a publisher without one. All five had good ideas, but they agreed on one thing — 'No one in this room is going to get a literary agent to look at their manuscript unless they've had a successful book published.' "
Since most in attendance hadn't accomplished that yet, a collective groan filled the room. After the event, Grossman sent 260 electronic inquiries to agents; half responded that they were no longer in business due to the downturn in the publishing industry. A dozen asked to see her book, but turned down the opportunity to represent her.
Undeterred, she visited the offices of Wheatmark Publishing Company in Tucson, who had sent a representative to the workshop. "It seemed legitimate — and there are a lot of non-legitimate publishing houses out there," Grossman said. "I liked the fact that they were here in town, because I could walk in anytime I wanted."
She paid for a package deal in which Wheatmark got her book copyrighted, formatted from her electronic story file, professionally edited, and ISBN and Library of Congress numbers.
"Everything looked the way I wanted it to look and went the way I wanted it to go — and then boom — I had the book in my hands," she said. "Now it was up to me to promote it."
She publicized her book on "every social networking site that is available," with Facebook having been "amazing" in helping her get the word out, reaching people all over the world — including readers with MS in England who invited her to visit them there.
As part of her package with Wheatmark, the book was placed with Amazon and Barnes & Noble, where it can be instantly downloaded onto a Kindle or Nook, respectively. Grossman also has paid Wheatmark for two print runs for the book, one for 100 copies, the other for 250. "If you go to a book signing, you've got to have it (print copies) — people want the author's autograph," said Grossman, who has also promoted her book at luncheons, backyard gatherings, with a Midwest book group on Skype and through her website, laurenbgrossman.com.
She encourages anyone considering self-publishing a book to hold onto their rights to it. While her publishing company gets a percentage from book sales, the larger amount stays with an author when his or her book is sold digitally. "Don't go with a company that says it has to own the rights to your book, because then you lose out on everything; they take a huge cut," she said.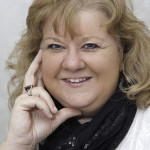 The prospect of turning 50 this coming November was the catalyst Gayle Suzanne of Charlton, needed last year to write It's in the Little Things, a collection of her personal stories on growing up being abused — and bullied and having low self-esteem — and how she overcame those obstacles to now live what she called "a beautiful life."
"These are beautiful steps along the way, little stories that tell how I basically went from a negative outlook to a positive outlook," said Suzanne, who spent three years fine-tuning her story. "I looked back and was thinking, 'What have I really contributed' and that's when I said, "I have got to write this book,' because I had learned so much in my life and I wanted to pass those experiences on to others."
Like Daniels, she self-published her book through CreateSpace on Amazon; the book is available as a paperback and as an eBook. "It was pretty easy," she said. "I had my niece help me — basically, she told me the font to put it in and she set up the margins, but she told me it was relatively easy. They (CreateSpace) take you through step-by-step."
Suzanne has sold 800 copies since the book was released last November. "I have done a lot to promote it," she said, including book signings at libraries and bookstores, attending book expos, giving self-help workshops and lectures and promoting the book online.
She utilized a $30 Amazon package that promotes an author's book all weekend as being available for 99 cents for instant Kindle downloading. That drives up the book's ranking, moving it up on the list of books on a specific subject or of a particular genre and putting it in front of more potential book buyers. Suzanne then puts the word out about the sale on her mailing list and to her followers on Facebook, Twitter and LinkedIn and on her personal blog at gaylesuzanne.com.
She enjoys the two-way process social media gives authors with their readers and like-minded writers. "I like to interact with people that have the same message that I do and read and comment on their blogs and Facebook pages, so that if someone is working with people or someone is dealing with abuse or low self-esteem, my name gets out there so they're familiar with me as well."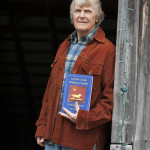 Jerry Johnson, 69, of Albany, Vt., also known as "The Creek Road Poet," has written since grade school, but the inspiration that led to his first book didn't happen until the 1990s when, one day, he found himself playing doubles in a recreational tennis match that included Pulitzer Prize winning poet Galway Kinnell.
"After we had played, I asked him, 'What would you rather do, write poetry or play tennis?' He said, 'I'd like to get my first serve in.' I said to myself, I'm going to spoof one of his poems and I called it, "Ode to a First Serve Going In." I called him and read the poem to him, and when I finished, he started laughing — and said, 'Jerry, you should write a book of poetry.' "
Johnson's first book, A Bed of Leaves, was self-published in 2004 through a Florida-based company and featured his poetic musings on his life in rural New England, especially in Vermont's Northeast Kingdom region.
Its follow-up is 2013's Up the Creek Without a Saddle: The Bareback Poetry of Jerry Johnson (Creek Road Press, vtpoet.com and Virgo e-Books).  A CD of the poems set to music is also available.
While the book and CD are available through major online publishers, Johnson said, "A lot of people like getting the paperback version directly from me on my website (vtpoet.com) because I include the CD for free. Otherwise, they have to order the book and the CD separately. Most people like getting the package. I autograph each book that goes out."
"The industry has changed so much in the last five years," Johnson said. "As an author, you can make more money if you're self-published. My book costs $20 in a bookstore; with a traditional publisher, I might make a couple of bucks from a sale. If you sell an eBook for $2.99 or $4.99, you're still going to make $2."
While Johnson took his time with his first two books, his latest, Noah's Song, an illustrated children's book built around one of his poems, became a rush job when his illustrator, Adrien "Yellow" Patenaude, was diagnosed with esophageal cancer.
Despite the best efforts of all involved, Patenaude passed away in May before he could see the finished product, which will be printed as a 500-book limited edition with all the profit donated in Patenaude's memory toward art scholarships in Northern Vermont. "People have already been sending me orders directly through my website," Johnson said.
Like many long time readers, Johnson prefers to hold a physical book in his hands; however, the availability of his titles as eBooks has garnered him a worldwide audience. "I've heard from readers as far away as Thailand," he said. "They heard about it on Amazon or someone told them about my website. It's about getting the word out and letting people know. You've got to put yourself out there."