By Dr. Jean Keamy
Another refractive surgical procedure, PRK or photorefractive keratectomy, has over 20 years of history. PRK, like LASIK, uses the excimer laser to reshape the cornea. The difference between the two procedures is how the second layer of the cornea is exposed. With PRK, a brush or blade scrapes off the epithelium, the first layer of the cornea, so the laser can reshape the second layer of the cornea, the stroma. With LASIK, a flap is made into the anterior stroma to expose the middle corneal stoma.
PRK has a longer healing time than LASIK because that first layer of the cornea must grow back before the vision is clear. This can take between four- to 10 days for most people.
It may also be a more uncomfortable and slower healing process than LASIK, but it also eliminates any risks of making a LASIK flap.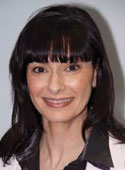 PRK is an ideal procedure for patients with lower degrees of nearsightedness, farsightedness or astigmatism. Since PRK removes less cornea than LASIK, it may be the preferred procedure for patients with thin corneas. PRK often has the same outcome as LASIK.
As with any refractive procedure, it is not recommend for patients who have retinal pathology, glaucoma or cataracts. Discussing all refractive surgical options with a surgeon is the best way to find out what is the best procedure for an individual.
Dr. Jean Keamy is a board certified ophthalmologist specializing in LASIK, PRK, refractive surgery, cataract surgery, eye lid surgery and diseases of the eye and routine eye exams. She owns Keamy Eye & Laser Centre at 24 Lyman St. in Westborough and can be reached at 508-836-8733. Learn more at www.seemedrkeamy.com. Archives of articles from previous issues can be read at www.fiftyplusadvocate.com.