By Micha Shalev
An Alzheimer's sufferer residing in a facility will likely depend on personnel to provide personal assistance. He or she may be able to take a bath one day and not the next. This does not indicate that the individuals are being mean, stubborn or manipulative.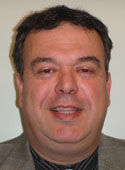 Because of the disease, he or she may have reduced ability to remember old skills and may have no control over certain behaviors. Some Alzheimer's residents can do some tasks very well, but will need complete assistance with others. The facility leadership team must continuously evaluate each task to determine what the resident can still do.
The most common mistake I see is that caregivers assuming that the residents needs help simply because they are slow to respond or do the task poorly. The challenge is to give the residents only as much assistance as they need to support their remaining abilities and to provide structure so that they feel safe and comfortable. A safe and peaceful environment can work miracles on individuals with behavior problems.
The facility leadership and management team must know the residents. In working with each individual, they should be able to answer the questions listed below to all family members at any given time:
•What can the resident do? Examples: Walk without assistance. Simple crafts and activities. Communicate with or without help.
•What does the resident need help with? Examples: Impulse control (screaming, biting, combative behavior, etc.). Using the bathroom (i.e. getting his trousers unbuttoned). Dressing (patient can put on shirt and trousers but needs assistance with buttons, zipper, etc.).
•What are the facility goals for the resident? Examples: Use of remaining skills (i.e. resident draws well so the goal is to maintain this interest and skill as long as possible). Ask about what safety and protocol measures will be used for the loved one if he or she wanders or tries to leave the facility. How will self-esteem be maintained for the resident (i.e. provide opportunities in which he or she experiences success or sense of accomplishment)?
A good care plan is one in which the caregiver continuously monitors the changing needs of the person with Alzheimer's disease. It is one which neither demands too much or too little of the person. It is all about the balance.
A good care plan is responsive to the unpredictable behaviors of your loved one. The most effective tool in caring for the person with Alzheimer's disease is the training of personnel, the facility's resources to correctly address problems and the ability to choose an appropriate strategy.
Because of the unique nature of Alzheimer's disease and related dementia disorders, success often depends on flexibility, creativity, teamwork and the willingness of the facility and the medical team to try different approaches. What works today may not work tomorrow.
Micha Shalev, MHA, is the owner and administrator of Dodge Park Rest Home and The Adult Day Club at Dodge Park, 101 Randolph Road, Worcester. The facility is holding two free support group meetings a month for spouses and children of individuals with dementia and/or Alzheimer's disease. For information call 508-853-8180 or e-mail m.shalev@dodgepark.com. Visit Dodge Park at www.dodgepark.com. Archives of articles from previous issues can be read at www.fiftyplusadvocate.com.