By Angela Rocheleau
Summer is a special time for caution if you or someone in your family is an older adult. It is the season for too much sun exposure, summer heat and exhaustion and other dangers that are particularly great for seniors. Here are some helpful answers to questions we often receive from family members this time of the year.
Q: What should I do to help my elderly parents prepare for the summer weather ahead? They still live in their own home.
A. Here's where extra precautions will always pay off. We recommend the following measures. Improve lighting in high-traffic areas both inside and outside the home. Be sure they wear hats and sunscreen when outside and keep plenty of bottled water handy. In case of severe weather or storms, make sure seniors have plenty of batteries for radios and flashlights, food, pet food and medication supplies. Arrange ahead of time to have a neighbor or caretaker check in on them.
Q. My elderly aunt thinks she is immune to getting sick, but I know that summer colds and illnesses can be nasty. How can I help minimize her chances of getting ill?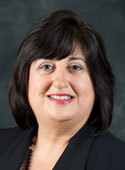 A. Many illnesses could be avoided if adults and caretakers did something as simple as wash their hands correctly. You should utilize the washing technique outlined by the Centers for Disease Control and Prevention.
Wet your hands with clean running water and apply soap. Use warm water if it is available. Rub hands together to lather and scrub all surfaces. Continue rubbing hands for 20 seconds. (This is the length of time needed to sing "Happy Birthday" twice or the "ABCs.") Rinse hands well under running water. Dry your hands using a paper towel or air dryer. If possible, use your paper towel to turn off the faucet and to open up the door.
Q.  I need help finding the right care for my grandmother.  I live out of state and just don't want her to be alone so much. My parents are gone and my brother doesn't seem to care.
A.  We realize the importance of finding the right person to match the needs of a loved one. Many private duty home care agencies approach this differently. It is important that the family have major input on the plan of care for their family member.
The final plan is created from this information as well as an assessment of the client's needs. A nurse visits the home, wherever home may be and interviews the family asking many questions about lifestyle, hobbies, preferences, etc. Each case is different. Immediately following the interview process a home health aide that best matches her specific needs would be assigned to take care of your grandmother.
Angela Rocheleau has 25 years of experience in the home health care industry focusing on leadership roles for the past two decades. She serves on the Better Business Bureau board of Central New England and the Executive Board of the Mass Council for Home Care Aides.