By Laura Hayes,Contributing Writer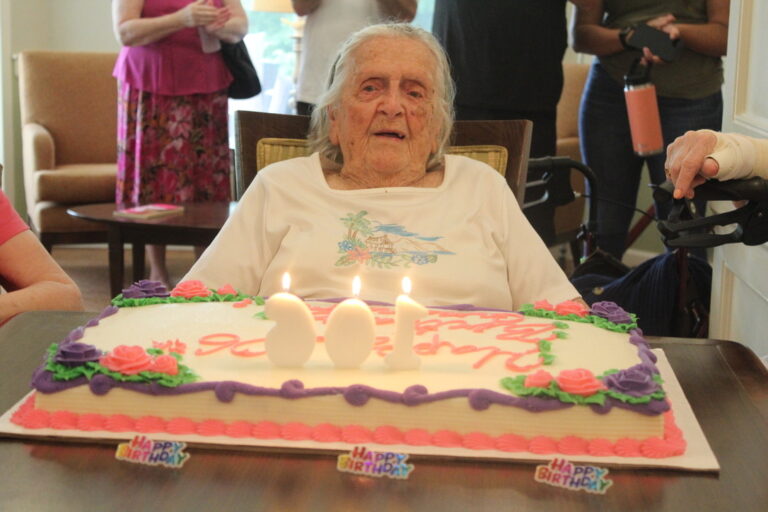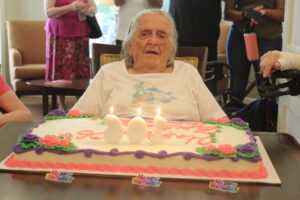 NORTHBOROUGH – The family of Mildred Wheeler gathered at Whitney Place at Northborough on Aug. 13 for a special milestone – Wheeler's 106th birthday.
Wheeler said she had no idea what the secret to her longevity was. 
But her advice to her grandchildren? 
"Stay together," Wheeler said.
Wheeler was one of seven children.
According to her daughter, Judy Draper, the family lived in Worcester for a period before moving to Shrewsbury when she was in sixth grade. Wheeler had four kids who then, in turn, also had their own children.
She said her mother has been a "workaholic" her whole life and has the ability to make friends anywhere. The family also grew up playing cards, and Draper noted her mother's skills as a cribbage player.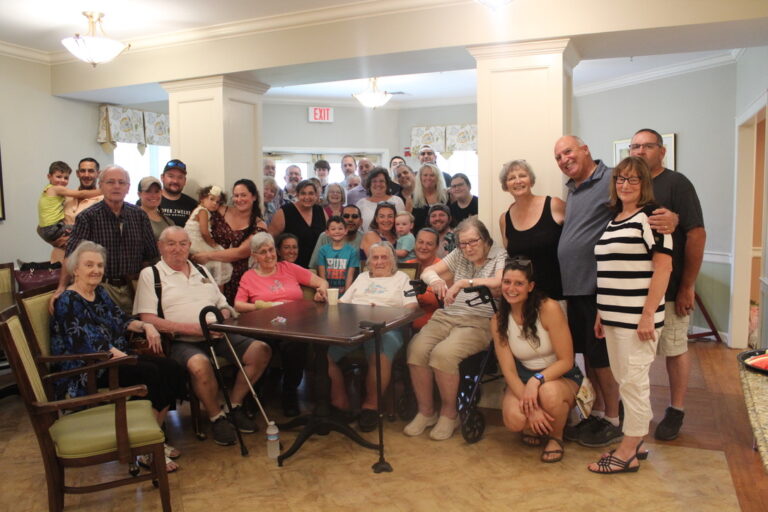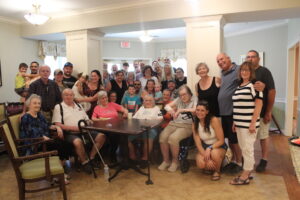 "If you want to play cribbage with her, you're blessed," Draper said.
Although the family celebrated on Aug. 13, Wheeler's official birthday was Aug. 15.
Wheeler had recently moved to Whitney Place from Florida where she lived for over 40 years. 
"So, she's close enough so we can visit. It's miraculous," said Draper. 
"The family is huge," Draper said of the people who attended the birthday party.
Some of the family members who attended the birthday party were loved ones that Draper hadn't seen in a while.
"It's really awesome to see them," she said.
RELATED CONTENT: 
101-year-old Marlborough resident tosses out first pitch (fiftyplusadvocate.com)
Hudson resident celebrates 104th birthday (fiftyplusadvocate.com)