By Nance Ebert, Contributing Writer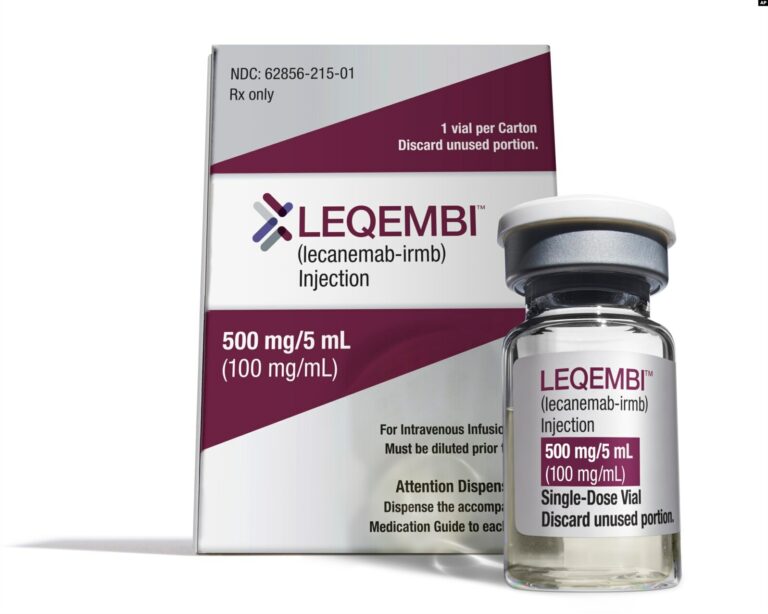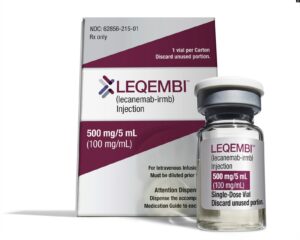 REGION – In June, a drug called Leqembi was given full approval by the FDA, to help slow the progression of Alzheimer's disease. This medication is made jointly by the Japanese drugmaker Eisai, and Cambridge-based Biogen. Leqembi targets a type of protein in the brain called beta-amyloid. It is thought to be one of the underlying causes of Alzheimer's disease and the drug may give many patients in the early onset of this devastating disease some new hope. 
Cost a barrier
The drug is quite costly at $26,500 per year with Medicare covering eighty percent of the cost after patients meet their deductible. Medicare patients will be responsible for more than five thousand dollars per year. This will affect the accessibility to many who will not be able to afford this treatment. 
The drug is given to previously screened patients at either a hospital or clinic. Those who benefit most are patients with early signs of cognitive issues who have elevated levels of amyloid. The medication is received through an infusion that takes approximately one hour to complete. As with any other anti-amyloid treatments in this class of drugs, there are side effects that can occur. Serious allergic reactions can happen but most of the reported side effects were related to the infusion process. 
Encouraging results
On July 6, WCVB Channel 5 interviewed Dr. John Dickson, a Boston neurologist in the division of Memory Disorders at Mass General Hospital. "In clinical trials, the main benefit appears to be less cognitive decline at eighteen months in patients treated with the drug compared to a placebo," said Dickson. 
According to a recent article on the Alzheimer's Association website, "Lecanemab (the generic name for Leqembi) is not a cure but is the first traditionally approved treatment that addresses the underlying biology of Alzheimer's and changes the course of the disease in a meaningful way for people in the early stages." 
Leqembi was first granted accelerated approval in January, but the FDA was still reviewing clinical trial results. In June 2023, an independent advisory committee voted to grant it with full approval. 
"It's not something that's going to stop the disease or reverse it. But it may slow down the progression of the disease and may give people more meaningful time with their families," said Dr. Sanjeev Vaishnavi, Director of Clinical Research at the Penn Memory Center. 
The second treatment approved 
Alzheimer's disease is an irreversible, progressive brain disorder that affects millions of people. It makes thinking, memory recall and the ability to carry out simple tasks quite daunting, if not impossible. For family members and friends of someone diagnosed with Alzheimer's disease, feelings of helplessness and despair are common. 
 "Just to be talking about a treatment is an incredible point for the Alzheimer's cause overall," stated Joanne Pike, President and CEO of the Alzheimer's Association, in a recent FDA news press release. 
Leqembi is the second of a new category of medications that has been approved by the FDA to target the pathophysiology of Alzheimer's disease. The first was Aduhelm, also known as Aducanumab. "Alzheimer's disease immeasurably incapacitates the lives of those who suffer from it and has devastating effects on their loved ones," said Billy Dunn, M.D., director of the Office of Neuroscience in the FDA's Center for Drug Evaluation and Research in an FDA press announcement on January 6. "This treatment option is the latest therapy to target and affect the underlying disease process of Alzheimer's instead of only treating the symptoms of the disease." 
This newly approved drug will give hope for many patients and their loved ones. 
RELATED CONTENT: 
Medicare To Limit Coverage Of New Alzheimer's Drug – Fifty Plus Advocate
New medication for early-stage Alzheimer's brings hope and controversy (fiftyplusadvocate.com)