By Nance Ebert, Contributing Writer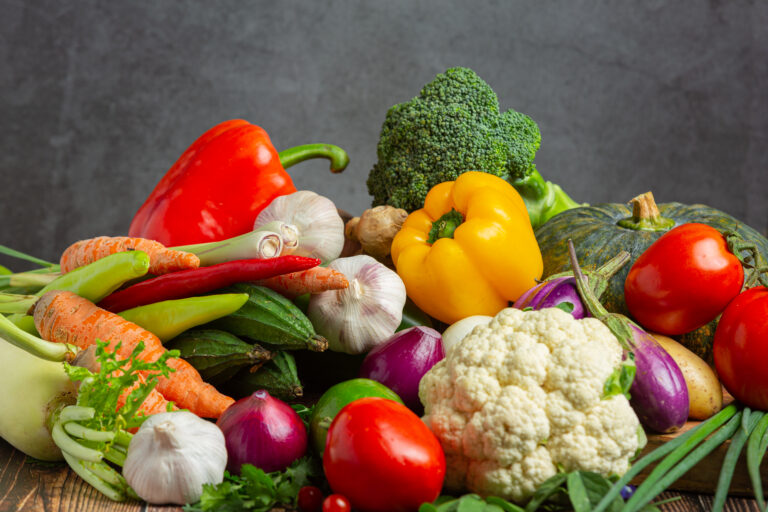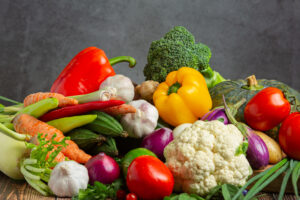 REGION – Going to the grocery store, especially over the past year of high inflation, has created a lot of angst for many shoppers simply trying to feed their families. Everything from eggs, produce, fruit and more are substantially more expensive than ever before. There is, however, a way to save money by re-thinking the way we look at some of these items. 
A new perspective
We have been conditioned to look at an apple and only buy one that is brightly colored and perfectly round. Vegetables are sought after as well if they look magazine-worthy. If we can simply look at fruits and veggies that are imperfect or misfit, and understand that their nutritional content is the same, you can, in turn, save money on your weekly grocery bill. 
There are subscription companies that have become quite popular for those seeking to save money. Many of these have dubbed themselves "Ugly Produce Companies" and offer their customers the ability to help reduce food waste while saving money at the same time. Some of these include Hungry Harvest, Imperfect Foods, and Misfits Market. Each offer their customers a healthy array of produce with home delivery right at your doorstep. Some charge a membership fee while others offer this subscription as a free service. 
Companies in this category
Founded in 2015, Imperfect Foods is a grocery delivery service that provides imperfect produce with 100 percent recycled boxes and donates to food banks each week. There is no minimum cost to order, and they offer a selection of box sizes to choose from as well as regular and organic items. Meat, fish, eggs, dairy and more can be customized for each order placed. Its delivery area covers Texas, Louisiana, and the West Coast as well as the Northeast. The average price per box is $11 to $30 per box with a delivery fee of $5.99. 
Hungry Harvest has a slightly smaller footprint and delivers both organic and regular produce as well as bread to eight states currently. These include Washington DC, New Jersey, Pennsylvania, Delaware, Michigan, Florida, Maryland and Virginia. It allows you to customize your order and note items that you do not ever want included. You are also able to select different box sizes that can feed from one to seven people. Each order does incur a shipping fee of $15. 
 "I signed up for Misfits a few months before the pandemic shutdown and boy, was I glad I did," said Stephanie Shulman of Bolton. "It kept the fresh fruits and vegetables coming in when no one wanted to go out to a store. The selection was good, the prices were great and organic is always my preference and that was their focus, so it was a perfect fit. It also feels good to be rescuing something that might otherwise go to food waste." 
Misfits Market works directly with farmers to supply high quality organic produce that might look a bit imperfect to its customer base. It was founded in 2018. While its mission statement and business model are like Imperfect Foods, with its high-end pantry staples, customizable boxes, eggs, seafood and more, they are more widely available. Misfits Market delivers to forty- nine states and are happy to serve its customer base whether you are in an urban or rural area. They do have a minimum order of $30 as well as a shipping fee of $6.99. As a customer, you can order pet food, meat, fish, ugly fruits and vegetables, snacks, plant-based alternatives and even wine. Misfits Market has gained popularity and it's easy to see why. 
"Ugly produce is worth a second look. If it's just a bruise, that's a surface blemish and you can just cut it off and the rest of the vegetable or fruit is completely fine. If it's imperfect just because the shape is weird, it's still fully edible," said Linda Ly, founder of Garden Betty. 
Big savings and less food waste
Another way to save on groceries is to buy directly from local area growers. Typically, farmer's markets are a great way to get delicious produce and other food items. Because local farmers do not have to adhere to appearance standards like chain grocery stores, some of their fruits and vegetables might look a bit imperfect or ugly. The taste, however, will leave you smiling. 
Saving big and letting less food go to waste
According to the Misfits Market website, "We can offer such great pricing on high quality groceries because of inefficiencies within the food system. It's a sad fact but nearly half of what gets harvested never gets eaten. In order to fight food waste, we partner directly with farmers and makers to ensure any excess food never goes to waste. Instead, folks like you get to have it delivered at up to 40 percent off grocery store prices." All of the food is delivered (depending on the season and temperature) with protective packaging, compostable bags, ice packs and more to ensure freshness.
RELATED CONTENT: 
The importance of eating enough leafy greens (fiftyplusadvocate.com)
Liven up your garden with unique fruits and veggies (fiftyplusadvocate.com)
Tips on coping with inflation (fiftyplusadvocate.com)