By Colin McCandless, Contributing Writer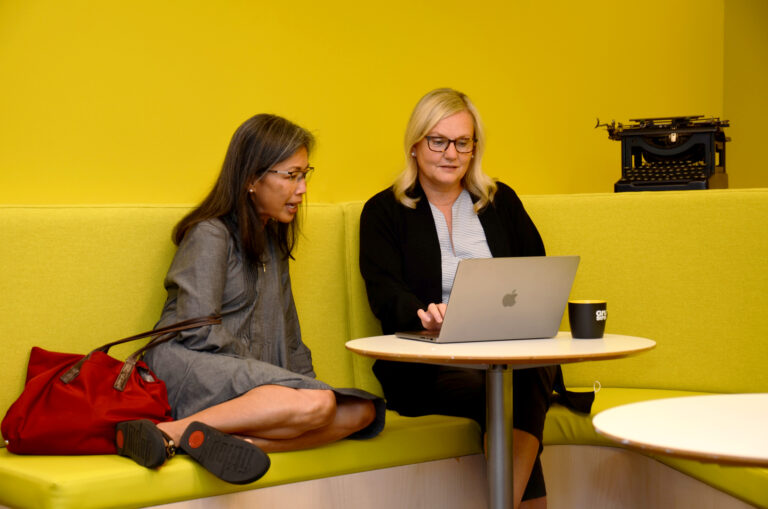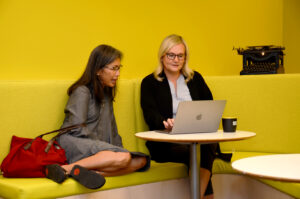 REGION – So you are ready to write down your life story and craft a memoir about your life to leave something behind for posterity. Where do you even begin with such a herculean task? How do you get started? After all, the journey of 1,000 pages begins with the first chapter. Or is it the prologue? Here are some tips, recommendations and resources designed to help make this poignantly personal prose odyssey more manageable.  
Defining the genre
Before beginning the process, it's important to understand what a memoir is and is not. A memoir is a nonfiction first-person account comprised of events and memories from an author's real life that are woven together into a central theme. It is not an autobiography, which provides a first-person historical account of a person's entire life told chronologically. A memoir typically focuses on impactful moments in time and does not have to be presented in chronological order or narrated in a linear fashion. Lastly, autobiographies generally center around facts and history whereas memoirs deal more with emotional experiences.    
Bearing this in mind, when you're deciding on how to structure the framework of your memoir it's best to narrow the content down to a few pivotal or influential moments that transformed your life or have shaped the person that you became. Even though a memoir is a work of nonfiction, incorporate fiction-writing elements such as dialogue and descriptive action; appeal to the senses through vivid imagery and detail that engages the reader. Additionally, write every day, even if just a few pages or a short chapter, so that you develop a writing routine and establish and adhere to personal deadline goals you've set. Additionally, reading other popular published memoirs might provide a further source of inspiration. Reader's Digest features a comprehensive list at rd.com/list/memoirs-everyone-should-read. 
Memoir writing resources 
A number of online resources offer basic guidance on memoir writing including the National Association of Memoir Writers' website, which provides both free tools as well as paid memberships. Its founder, Linda Joy Myers, has extensive experience teaching memoir writing and has written a book called "The Power of Memoir," an eight-step course in memoir writing.
GrubStreet, a Boston-based nonprofit creative writing center, offers hundreds of writing classes throughout the year from intro to advanced levels, including multiple courses on memoir writing that are part of their core classes available every term (spring, summer and fall). Courses generally taught each term entail "Jumpstart your Memoir," "Memoir in Progress" and "Advanced Memoir Writing," according to GrubStreet artistic director Dariel Suarez. Due to memoir writing's rise in popularity, Suarez noted, "We tend to have a lot of memoir courses throughout the year."
While they do hold in-person instruction, most classes are conducted online, and usually range within four, six, eight or 10-week time frames depending on topic and skill level. They also offer one-day memoir workshops. Additionally, there are more intensive memoir programs that require a bigger commitment, such as "Memoir Generator," which meets regularly over six months, and "Memoir Incubator," a year-long course geared toward individuals looking to refine and polish a memoir to prepare it for publication. Paid memberships are available that provide discounted rates, but anyone can sign up for any class regardless of membership. Courses are held in the mornings, afternoons and evenings to fit contrasting schedules. While the programs are fee-based, they do provide scholarships to ensure finances are not a hindrance. "Our goal is to improve accessibility," said Suarez. 
Since GrubStreet encompasses a community of writers, it also affords the opportunity to make connections, meet other memoir writers and solicit constructive feedback. "There's a lot of different resources," stated Suarez. "We always say 'we're ready to meet you where you are.'" They aim to equip students with the tools they need to be successful in their writing endeavors. "It's very serious," he emphasized. "It's a supportive environment. But it's also rigorous." Sign up for GrubStreet's free newsletter at their website to learn more about upcoming memoir programming and events.
The Memoir Writing Club (www.thememoirwritingclub.com) offers a 16-week fee-based online memoir writing course that teaches the art of writing memoir through live group sessions and a private session with course mentor Irene Graham. It guides participants through memoir story development and structure. Additionally, Wesleyan University provides a free instructor-led online class for beginners on memoir writing that is held year-round.   
Publishing options
Several different options are available for publishing a memoir. Of course you can always self-publish your memoir if financially feasible and it will give you full control over the process, but there are publishers you can submit your manuscript to as well if you lack the time, funding or patience for doing everything yourself. Traditional publishing involves scrutinizing different publishing houses and studying their submission guidelines and requirements. Author Emily Harstone, who wrote a book entitled "The Authors Publish Guide to Memoir Writing and Publishing," has posted a list of 25 memoir publishers that accept direct submissions at peacecorpsworldwide.org/25-memoir-publishers-that-accept-direct-book-submissions.
Traditional publishing doesn't cost you anything, but the acceptance rates are typically fairly low, and response times can be slow. Partner publishing, in which you pay a fee upfront and the publisher helps with things such as book design, sales and distribution, is another alternative. It generally entails higher royalties and can expedite the process, but it can also be expensive, and you need to be wary of the potential for industry scammers. 
Like any other book project, writing a memoir requires effort, research and dedication, but you can make the process a little easier by taking advantage of the abundant resources and tools available both online and in your community. Before you know it, you'll be incubating your own memoir. 
Additional sources:
Duxbury Senior Center, https://www.town.duxbury.ma.us/senior-center/pages/memoir-writing, 
GrubStreet, https://grubstreet.org/about/past-programs/memoir-project/,  National Association of Memoir Writers https://www.namw.org, 'How do I Publish my Memoir?'https://www.storey-lines.com/2022/05/04/how-do-i-publish-my-memoir/,
MasterClass https://www.masterclass.com/articles/6-tips-for-writing-a-memoir
RELATED CONTENT: 
Sudbury author helps others unlock their writing potential (fiftyplusadvocate.com)
'Write On!' Author shares tips on how anyone can enjoy writing for pleasure – Fifty Plus Advocate
Poetry author teaches ESL and craft of writing – Fifty Plus Advocate Poetry author teaches ESL and craft of writing