By Ed Karvoski Jr., Culture Editor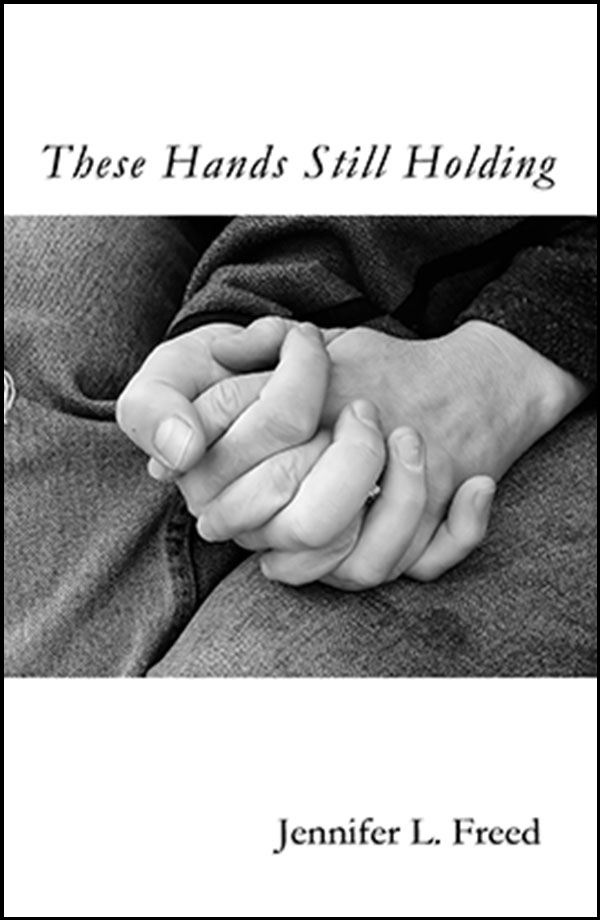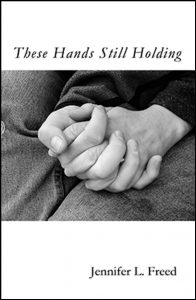 Holden – After many years of working, as well as volunteering, as an English as a second language (ESL) teacher, Jennifer L. Freed of Holden began concentering more on her lifelong interest in writing poetry and short fiction in 2012. Now a published author, she also teaches craft of writing workshops for adults and youth at libraries, schools and community centers in central Massachusetts.
She was selected as a top-10 finalist for her poetry chapbook "These Hands Still Holding" in the 2013 New Women's Voices Competition. The competition is open to women who haven't previously published a full-length poetry collection. As a top-10 finalist, her chapbook was then published by Finishing Line Press in 2014.
"I really like teaching, whether it's ESL or writing," she noted. "I like the communication and interplay of the students with each other, and with me."
Freed volunteered to teach ESL while attending Yale University. She was chosen to instruct ESL from September 1987 to July 1988 at the Chongqing Institute for Architecture and Engineering in China. Arrangements were made through the Yale-China Association, an independent, nonprofit organization.
"Teaching in China was my first actual classroom experience, as opposed to teaching one-on-one as I had been doing as a volunteer," she explained. "I wasn't sure if I'd like teaching ESL until I did it in China – and I did like it. I was so happy after each class – it felt like a high."
Upon returning to her then-home in Boston, Freed freelanced for several years instructing ESL at various levels and locations including the Cambridge Center for Adult Education and the Boston Language Institute (BLI). When a position opened at BLI she continued teaching advanced ESL, then ultimately created and directed the school's Teaching English as a Foreign Language program.
Freed took a few years off from work to raise her two daughters. In 2010, she began volunteering with the Worcester Refugee Assistance Project (WRAP), a network of individuals committed to assisting refugees from Burma. She taught ESL classes with WRAP until the then-director asked her to individually help a particular Burmese man. While teaching him ESL one-on-one through 2016, Freed realized that her lessons often needed to cover more than language instruction.
"He didn't have the familiarity with western culture," she said. "This guy came from a place where he was building his house out of bamboo in the refugee camp. Americans need to realize how huge it is to learn an entire new language for an immigrant – and a refugee at that. It's not just learning words; it's learning a culture."
Once her children were attending school, Freed devoted more time to writing. Her poetry has appeared in several literary journals and anthologies. Among the poems' topics are her family and ESL students. She decided her first chapbook "These Hands Still Holding" would be a collection of 21 poems about her family.
"It was interesting to discover how often my children are my muses," she acknowledged.
In 2017, her poem "At the Middle School Concert" won first prize in the Spirit First contest, and "On Their Anniversary She Whispers His Name" was awarded third place for the Frank O'Hara Prize from the Worcester County Poetry Association.
Freed offers simple advice to her writing workshop students.
"Don't censor yourself so quickly," she said. "People discover that when they put their pen to paper and let go, they write more beautifully than they realized they could."
Her workshops are conducted regularly from spring through fall at the Gale Free Library in Holden. For more information about Jennifer L. Freed, her writing workshops and chapbook, visit jfreed.weebly.com.