By Debbie Spingarn, Contributing Writer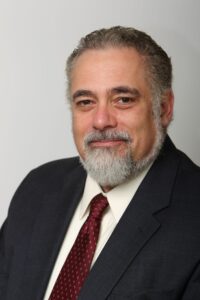 REGION – The state is full of stories about the breakdown of the mental health system, which was strained even before the coronavirus struck in March of 2020. Many stories focus on medical health care workers, overwhelmed caring for patients and their increased need for professional mental health. Therapists were needed not only for those thousands of medical care workers but for ordinary people, lost in isolation, often living alone, and through deaths of family members, job losses and increased anxiety felt in everyday life.
Changes since pandemic
With Covid on the rise, the world of medicine changed in an instant. This included mental health treatments, online therapy sessions and virtual visits. "The advent of telehealth has helped decrease the geographical obstacle to care," said Dr. Joseph Shrand, Chief Medical Officer at Riverside Community Care, with corporate offices in Dedham. "However," he continued, "technology was a barrier for some 65-plus patients, infringing on the use of telehealth." Riverside Community Care serves more than 40,000 people a year in Massachusetts and many are on MassHealth and Medicaid, he added.
According to statistics from the Massachusetts Medicaid Policy Institute, a recent assessment estimates that approximately 17 percent of the senior population in Massachusetts (individuals 65-plus) are covered by MassHealth. For individuals who are covered under Medicare and MassHealth, their providers may need to accept both Medicare and MassHealth (but this is not true for all MassHealth programs).
One senior, who identifies herself as I.B., 66, from Newton, explained her coverage includes 80 percent Medicare and 20 percent MassHealth. She explained that her process of finding a therapist to be "very easy," in terms of the right fit for her in terms of her request for a therapist with a specific gender, age, life experience and educational background. "People there were very professional and treated me with much dignity." She added that the entire turnaround time from the first phone call to the first visit was about four weeks and easy enough to find people to accept her insurance.
Medicare eligibility changes mental health coverage

While Riverside Community Care serves more than 40,000 people per year in Massachusetts, many 65 and older on MassHealth and Medicare, another behavioral health center, Advocates, serves individuals in the western suburbs of Boston. Danielle Dunn, Vice President of Integrated Clinical Services, says seniors may have the longest wait for services, depending on the type of therapist or service needed. "Access to affordable care changes when seniors are enrolled in Medicare at the age of 65, as Medicare does not cover the cost of non-LICSW therapists," she explained. "Each month, Advocates sees approximately eight to ten adults turn 65, enroll in Medicare, and lose access to behavioral healthcare. So, due to insurance regulations, seniors often have the longest wait for services."
"We have experienced an increase in referrals for those who need support over the last two years due to the COVID-19 pandemic," Dunn added. "Seniors experience behavioral health conditions such as anxiety, cognitive impairment, substance abuse, grief and loss or depression―disorders that are widely under-recognized and untreated among this group."
"In addition to the increase in referrals, the needs of those referred are greater than in previous years," said Dunn. "COVID-19 has exacerbated isolation and added a layer of stress, uncertainty, and loss for seniors, making it harder for them to sit on a wait list."
Despite such issues, Shrand is determined to spread the message that help is out there.
"By destigmatizing and depathologizing behavioral health," he explained, "Riverside can increase and encourage access to the care needed by our 65-plus population, and every age group we serve."
RELATED CONTENT: 
Survey shows importance of mental health services for cancer patients (fiftyplusadvocate.com)