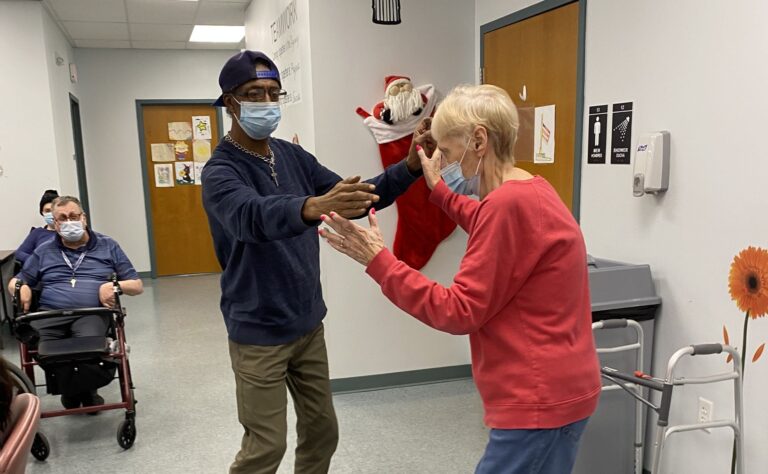 By Nance Ebert, Contributing Writer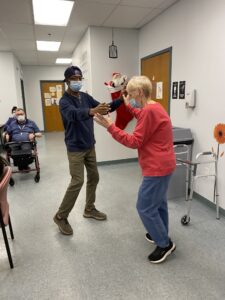 REGION – There are many adult day centers throughout the state of Massachusetts. These day programs offer their participants the opportunity to join in chosen activities, socialize, get physical exercise and be mentally stimulated while still living at home. In addition, the caregiver is able to take a break from caring for their loved one, which can often be emotionally and physically challenging. 
How it works
Home healthcare is simply a continuation of care that a parent or loved one might get but they can remain in their home. Assisted living facilities can be extremely costly and many older adults are simply not able to afford this type of full-time living arrangement. In many instances, it is much cheaper to simply have a Certified Nursing Assistant (CNA), physical or occupational therapist, speech therapist, visiting nurse and other providers simply offer their services based on what the needs are of the patient. 
Some adult day centers offer those with physical or cognitive issues the ability to still sleep at home while giving them a safe and stimulating environment to be in during the day. This option is often a better solution for someone who is still somewhat independent and is a lot less costly than a nursing home. 
An adult day care program differs from a community senior center in several ways. While a senior center can be a terrific place for relatively healthy adults to take an exercise class, hear a lecture and even go on a field trip, this might not be the right environment for someone with physical or cognitive issues or someone who requires additional support and/or supervision. 
According to a 2021 study published in the journal Aging and Mental Health, "Both dementia patients and caregivers slept better, with few disturbances, on the nights before the patient's attended adult day care. Other research shows that using adult day care has a positive impact on dementia caregivers' mood, health and relationships and reduces their sense of 'role overload." 
Visit first and ask questions
It is important to visit an adult day center before making the decision to have a loved one attend. Asking questions is imperative to finding the right fit and understanding both the needs of the senior who will be attending the center as well as the programs and services being offered. Many facilities provide meals/snacks, transportation, therapies, exercise, socialization, supervision, physical therapy and more. Some of the adult day centers are more social centers while others provide more intensive health and therapeutic services. 
Some of the questions to ask when visiting a center might include how long they have been operating, the types of licenses/accreditations, staff/attendee ratio, days and hours of operation and services offered. 
Being the primary caregiver can be a stressful job. Burnout can happen quickly, and feelings of frustration can easily occur. The adult day center can be a terrific tool for the caregiver to recharge. They can work or get things done knowing that their family member is in a safe environment. 
Families benefit
"I love that we are able to help family members reconnect with their loved ones," said Audrey Monroe, Director of Day Services at the Center for Human Development/Hawthorn Elder Care in West Springfield. "Many of the caregivers come to us in tears. They don't know how to help their family member and they are burned out."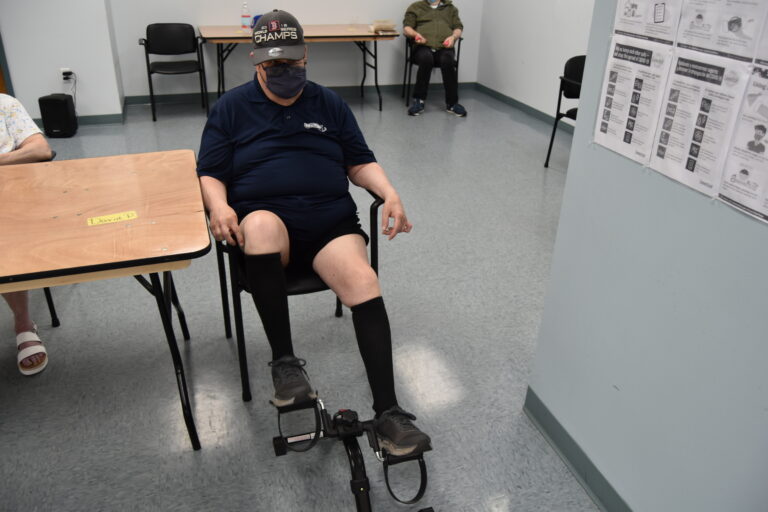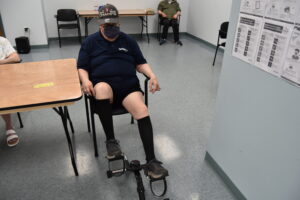 "Our center offers so much support and we have nurses, social workers, nutritionists and more on staff," she explained. "Our programs are covered 99% of the time by Mass Health. Those that attend at both at our Springfield and West Springfield locations all seem to be happy to be here."
One participant, Gloria, said, "I love the nurses and staff. The people are friendly, and I look forward to seeing them. I have made friends and the staff takes care of me." 
"While my dad attends the 'club' as we refer to his time spent at an adult day center, it has allowed him to have a schedule, which has been really important, especially with his Alzheimer's," said Lisa Hughes of Burlington. "It has also brought a richness to his life that he would not have if he were in a nursing home or home with his adult children. When you attend the day centers, you make friends. He gets love from the caregivers, and he feels safe in this type of nurturing environment."
The National Adult Day Services Association is a professional organization that represents the adult day services industry. Its website, www.nadsa.org, offers information about how to locate and choose an adult day center.    
RELATED CONTENT: 
Many adults over sixty serving as caregivers for their very elderly parents (fiftyplusadvocate.com)
Alexa Together is next generation of remote assistance for older adults (fiftyplusadvocate.com)
Do your homework before choosing a caregiver agency (fiftyplusadvocate.com)