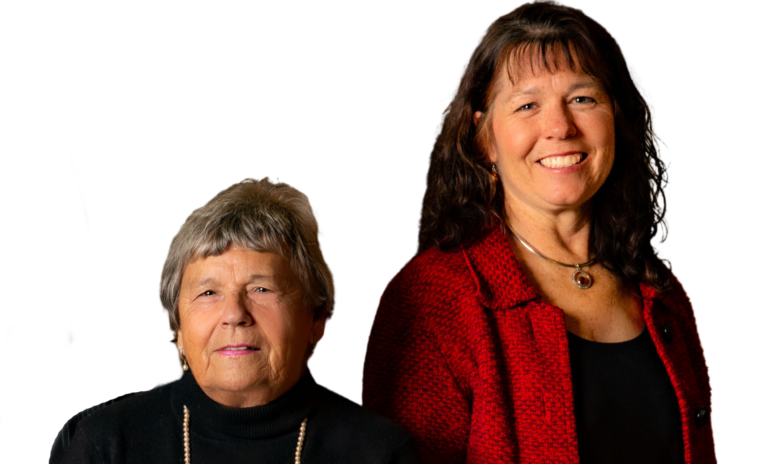 By Kathryn Acciari, Contributing Writer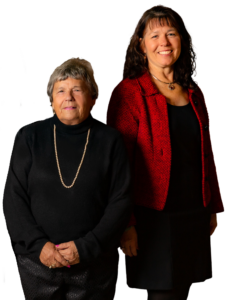 WORCESTER – When it comes time to make a move that requires buying or selling a home, real estate experts Jo-Ann Szymczak and Diane Luong of RE/MAX Advantage 1 serve their clients with education and careful decision-making guidance. 
Having earned the Senior Real Estate Specialist designation, Szymczak and Luong are prepared to address the specific concerns of mature clients. "Seniors have different needs than other sectors of the population," said Szymczak. "They are frequently moving from a home in which they have lived for decades. We guide them through what can feel like an overwhelming process."
Where younger families think about moving every five years or so, people in their senior years have homes full of belongings and memories. When they are moving to a different dwelling, getting organized is an enormous task. Szymczak and Luong are committed to educating their clients about the entire real estate process.
"We hold classes and coffee hours to educate seniors. Whether they are selling, buying, downsizing, considering a condo, or a 55-plus community, we help them figure out what they need and how to achieve it," said Luong.
Selling a home is just one step in the complex process of moving. "It's important for an agent to ask, 'Where are you going? Do you have a next step?,'" said Szymczak. "We help our clients see the entire picture. We explain the whole process and provide resources for each phase," she explained. "This can include getting the home staged, having photos taken, discussing how we'll handle showings and offers, and also how to prepare for moving after the closing has occurred. Newer agents frequently overlook this important last step."
After an initial consultation with Szymczak and Luong, the entire picture begins to take shape, and a careful plan is put into place. "We do more than sell the house; we provide a stress-free home-selling system," said Szymczak. "We are very client-based and want our clients to feel comfortable. We have found that an informed client is a happy client."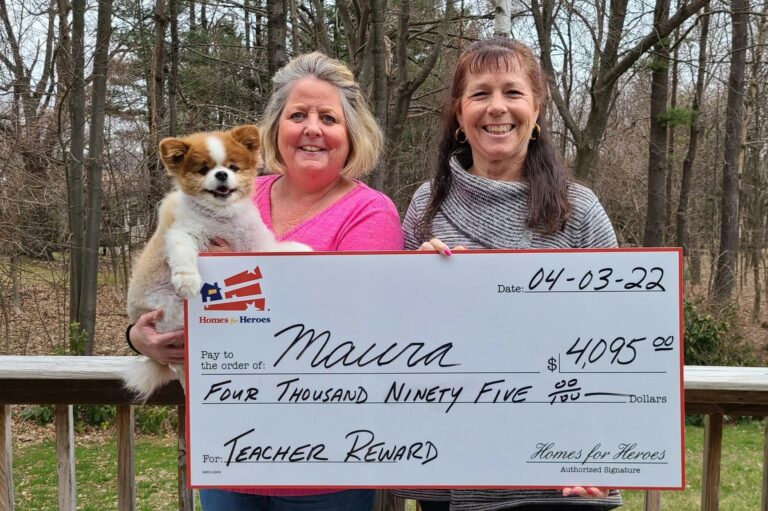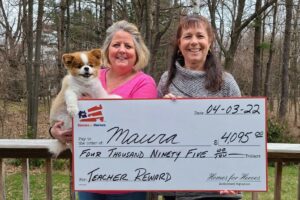 In addition to focusing on senior citizens, Luong and Szymczak support clients who work in public service fields through the national Homes for Heroes program. "The Homes for Heroes program was established after 9/11 by a real estate brokerage firm in New York that wanted to recognize the contributions that first responders make to the community," said Luong. "The program benefits first responders, teachers, military, and healthcare workers."
Luong has been the top Homes for Heroes real estate affiliate in Massachusetts for the past three years. Her husband works in law enforcement, and she has given back over $110,000 through the program. "I give 30% of my commission to the program. Twenty-five percent goes to the buyer, and the other five percent goes to heroes in need," said Luong. "It is so rewarding to be able to provide a tangible means of saying thank you." Szymczak added, "We discovered during the pandemic how important these fields are to the community, and we are glad to give back."
Talking about the current real estate market, Szymczak and Luong agree that real estate agents need to be more specialized in order to serve their clients. "We continually improve our credentials. And we are back to doing what we did 40 years ago, which is educating people on how to get ready for the market," said Szymczak. "The primary skill set needed for this profession is communication, so that you can advise and protect your clients. Sometimes our advice is that they are not yet ready to move."
Szymczak and Luong view themselves as problem solvers. "Real estate is a field where you need to be prepared to do whatever it takes to overcome obstacles and meet your clients' needs," said Luong. Szymczak concluded by saying, "We are service-oriented. We are with our clients every step of the way, all the way to closing. Ultimately, we help our clients get to the next phase of their lives."
Jo-Ann Szymczak can be reached at (774) 230-5044. Diane Luong can be reached at (774) 239-2937. Visit Szymczak and Luong at the office at RE/MAX Advantage 1, 25 Union St 4th Floor, in Worcester.
RELATED CONTENT: 
Worcester Realtors Offer Experience, Client Commitment (fiftyplusadvocate.com)