By Caroline Gordon, Contributing Writer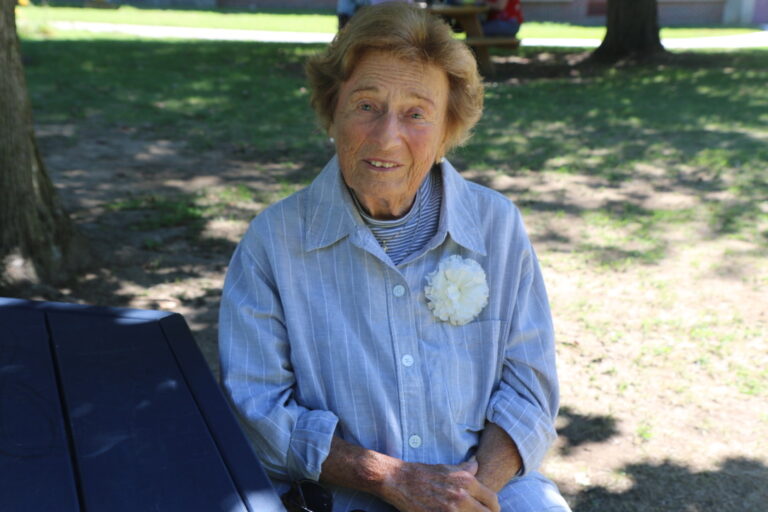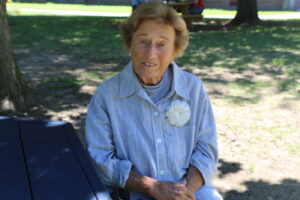 WESTBOROUGH – Irma Aronson recently came back to town to revisit her alma mater, Westborough High School, but to her surprise the school looked nothing like she remembered. 
The building that used to serve as the high school is now the police station and the land that the current high school sits on used to be the home of the Aronson family.
"I am fortunate to have come back to see how my town grew up," Aronson said. "One of the interesting things about growing up is that you realize that every decade there is a change. I still can't believe I'm 95." 
In the early 1920s, the family bought the property, which served as their home and a farm where they held cattle auctions. 
Aronson recalled the deadly tornado that swept through the town in 1953. 
Her family had moved out before the tornado struck the farm. However, her uncle, Charlie Aronson, was still working on the farm and was killed by the tornado, along with two other family members and a farmhand. 
She said Charlie used to travel west to purchase cattle for the farm. He had seen plenty of tornados and knew the signs when one was approaching. 
Her uncle had noticed the changing weather patterns. When he saw a tornado, he alerted the farmhands to take shelter in the barn, Aronson recalled. 
One of the farmhands fled into the barn, while Charlie and the other farmhand ran into the house to alert the family. Once they gathered the family and opened the door of the house to run into the barn, they were blown away.
The farmhand who remained in the barn lived to tell the story. 
"I adored Uncle Charlie, so I was so upset; it was pretty bad," Aronson said. 
Growing up in Westborough
Aronson reminisced about her time growing up in Westborough. She remembered the town to be much smaller at that time with a population of about 5,000 residents. 
While attending Westborough High School, Aronson always looked forward to the dancing lessons that were provided on Friday nights. 
"We learned how to do ballroom dancing. It was very formal, none of that rock and roll stuff. It was very special," she said. 
After a night of dancing with her classmates, she said they would head downtown to the Grange Hall, which was a place for farmers and other residents to socialize, dance and enjoy other activities together. 
Once the teenagers entered the hall, instead of continuing to practice ballroom dancing, they let loose and squared danced with each other. 
"We loved it. We were there so late," she said. 
RELATED CONTENT: 
Remembering her childhood home – lost to the Quabbin Reservoir – Fifty Plus Advocate