By Mike Festa, State Director, AARP Massachusetts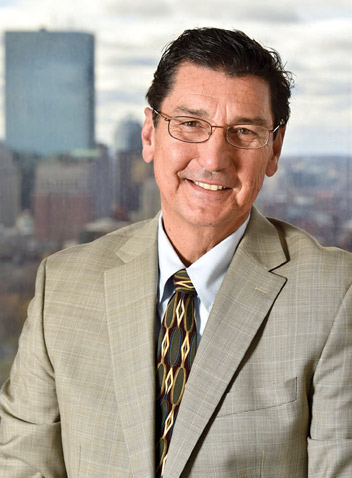 REGION – Americans living and working in nursing homes and other long-term care facilities have been disproportionately affected by the coronavirus pandemic, accounting for roughly a quarter of all U.S. COVID-19 deaths. If you have a spouse, sibling, parent or other loved one in a nursing home, here are 8 key questions to consider asking their facility, as recommended by experts:
What is the status of COVID-19 vaccinations in the facility?
What proportion of residents and staff are fully vaccinated and have received 

a booster shot

? 

Is the facility tracking when residents and staff are due for boosters?

Is the facility having trouble accessing or administering vaccines or boosters as residents and staff ask for them? 

What is the facility doing to educate residents and staff on the 

vaccines' effectiveness and safety

?
Is the facility screening and testing residents and staff for COVID-19 in line with government recommendations and regulations?
Are residents and staff, being screened at least daily for COVID-19 symptoms, as 

recommended

 by the Centers for Disease Control and Prevention (CDC)?

Is the facility testing residents and staff as 

specified

 by the Centers for Medicare & Medicaid Services (CMS)?
If COVID-19 is detected, is the facility ready to respond quickly to prevent further spread?
Is there a dedicated person planning and managing the facility's infection control program,

as 

required

 by the CMS?

Is the facility able and ready to implement the 

correct infection prevention and control protocols

, as established by the CDC, to prevent COVID-19's spread?

Has a positive case been identified at the facility in the past two weeks?

If so, is the facility performing an 

outbreak investigation

, as required by the CMS?

How many residents and/or staff have tested positive?

Are all visitors entering the facility being screened for COVID-19 symptoms?
How is the facility helping residents stay connected with their loved ones virtually?
Does the facility have tablets or other technologies to enable 

virtual calls/visits

?

Is the facility offering to schedule — and assist — residents in calling their loved ones?
Does the facility have sufficient levels of personal protective equipment (PPE) — masks, face shields, hand sanitizer, gowns and gloves?
If not, what is the plan to obtain more and what safety measures are in place in the meantime?

Are staff, residents and visitors trained on how to properly use PPE? Is PPE available for visitors?
How is the facility communicating important COVID-19 information? 
How can family members and resident representatives stay informed on COVID-19 case rates, community transmission rates, vaccination rates, changes to visitation and other issues? Is the facility using phone, email, a website, a newsletter or another platform to provide regular updates? How often are the updates being issued?

How are residents and staff staying informed?
Is the nursing home currently at full staffing levels for nurses, aides and other workers?
If not, how are the care needs of residents — bathing, feeding, medication management, exercise, social engagement, etc. — being met?
Are healthy-living programs back up and running?
How are communal activities like dining, exercising, socializing and entertainment being adapted in order to follow infection-control practices? Have any services been cut?  
For more information, visit: www.aarp.org/nursinghomes.
RELATED CONTENT: 
AARP Fraud Watch Network 2021: The Year in Scams (fiftyplusadvocate.com)
AARP: Veterans More Likely to Lose Money to Scams Than Civilians (fiftyplusadvocate.com)
COVID-19 Deaths in MA Nursing Homes Continued to Increase Aug-Sept. (fiftyplusadvocate.com)