By Marianne Delorey, Ph.D., Executive Director, Colony Retirement Homes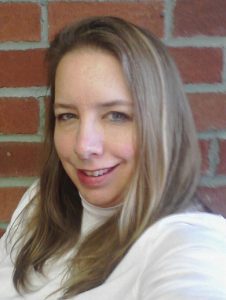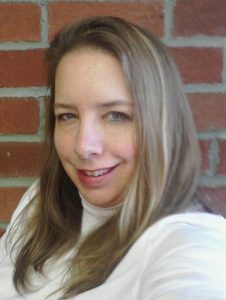 "I've learned that people will forget what you said, people will forget what you did, but people will never forget how you made them feel." — Maya Angelou
At my last birthday, I received an odd, but humbling gift from a good friend who posted a blog about me, concluding "the best way to honor her is to do something good for yourself." And so she committed to being more consistent in her writing and putting out at least one blog per week for the next year.
I was overwhelmed with the thought.  What a great gift!  She basically said, "You make me a better person, so I am going to do my best to be the person you envision."  I feel like I was given the gift of validation.
Of course, I know that as we age, the presents we treasure are often not wrapped in fancy paper with a bow, but I thought this affirmation could help others deciding what to get for others this holiday.
Give the gift of patience – Sit with your family member and listen to their stories.  If they are young, they might tell highly dubious tales of winning playground battles.  If they are old, they may also tell you highly dubious tales of rustling cattle on the frontier.  Listen to them anyway.  True or not, the storyteller is giving you a piece of their memory and sometimes their dreams.
Give the gift of forgiveness – Reach out to that sister, cousin, uncle or friend who hurt you.  You do not need to forget your hurt.  In many circumstances it is best to continue to keep them at arm's length.  But at the end of that arm is your heart.  Let them know that a piece of them remains there.  Even if you can't let them back in your life, forgive them because you can.
Give the gift of comfort – Let someone know you will remember them for many years to come.  Let them know they matter and they are a bright spot in your life.  Tell them your favorite memory of them.  Share photos of time together.
Give the gift of time – take someone to the movies or bring the movies to them.  Sit with someone and have a cup of coffee.  Call someone you haven't talked to in a while.
Give the gift of wisdom – write out your memoir and make it available to your family.  They will treasure the family history.
The other day, I asked my husband about the most treasured gift he received as a child.  He told me that one year, he opened a coin collection from his mom and dad and instantly burst into tears of joy.  He had no idea that he wanted that gift and to this day does not understand why it impacted him so strongly.  This is the coveted reaction we all desire for anything we give (and probably receive, too!).  But maybe this year, we can give a piece of ourselves to each other.  Sometimes it feels like this world is splitting apart.  Giving each other a piece of ourselves might just be the glue we need to keep things together.  And maybe, giving of ourselves might make us all the better people our loved ones think we truly are.
Marianne Delorey, Ph.D. is the executive director of Colony Retirement Homes.  She can be reached at 508-755-0444 or mdelorey@colonyretirement.com and www.colonyretirementhomes.com.