By Barbara Allen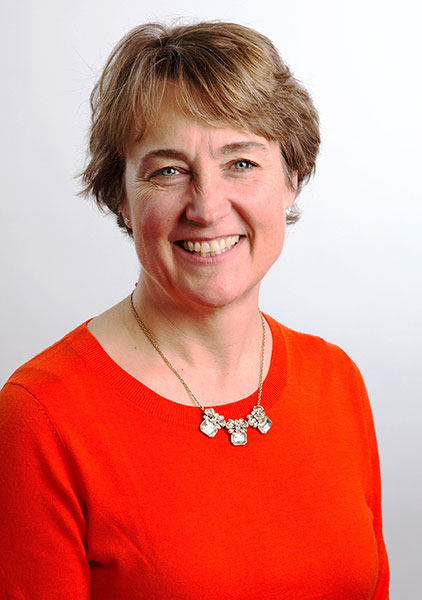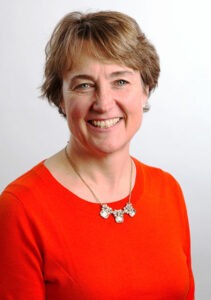 Beth Lacey has wanted to be "a helper" since she was a little girl, and recalled, as a child, dreaming of going to Africa to work with those in need. The only daughter ("in a family of engineers," Lacey laughed), she knew, early on, that she would be a social worker.
Her journey of helpfulness took her, fresh out of college, to a position as a direct care counselor at Advocates, and the start of a thirty-three year commitment to that organization.
Advocates, a large, multi-faceted organization whose main office is based in Framingham, provides services to those struggling with addiction, intellectual, physical and developmental disabilities, mental health issues and other life challenges. Over the years, Lacey has worked in several different capacities: psychiatric emergency services, group home manager, director of a supportive housing program, as well as division director in mental health and developmental services. She has been in her current role as Senior Vice President of Community Services for five years.
In her present position, she is responsible for all the programs at Advocates, which includes everything from outpatient clinics and psychiatric emergency services to criminal justice services to residential, day habilitation and employment services for intellectually and developmentally disabled individuals to residential treatment for substance disorders, family support services and much more.
"It sounds difficult," Lacey acknowledged, with a smile, "but I have a phenomenal team, and that makes all the difference. My job is to support them in their excellence."
The individuals served by Advocates face many difficulties in their day-to-day life, but Lacey feels that battling the stigma against them is one of their biggest challenges, especially for those dealing with substance abuse or behavioral health disorders.
"The population of people with disabilities has a lot to offer society," she noted. "Open the door; don't be afraid."
"Odd behavior," Lacey added, "doesn't mean 'dangerous.' Be welcoming to the people in your community; [they] are doing the best they can."
"I feel really blessed to know the people that I've met," she continued, "to have become part of their lives. All these relationships are a gift to me. They're my heroes."
A lack of funding is another challenge that has a direct affect on both the clients of Advocates and the organization itself.
"The standard of living is high in Massachusetts," Lacey said. "We're not funded well and pay pretty poorly.  We wish we could pay our direct care staff a living wage. We are in a real workforce crisis in Massachusetts; you can't live on $13-$14 per hour in [in this state] We do a lot of advocacy to bring the issue before the legislature."
The resultant staff turnover is "hard on everyone," she observed, but especially for the Advocates' clients, who have to re-establish trust with new staff members.
Challenges nonwithstanding, the organization strives to be true to its mission of helping others thrive, despite their life circumstances: trying new strategies and new approaches to improve the services they offer.
"We're always trying to think about how we can do better," said Lacey.
To learn more about Advocates, their mission and vision, as well as the services they offer and the individuals they serve, visit their website at https://www.advocates.org. To place a referral, go to https://www.advocates.org/make-referral and complete the form for referral.