By Alain Valles, CRMP, CSA, MS, MBA
Nonprofit Charitable Managing Director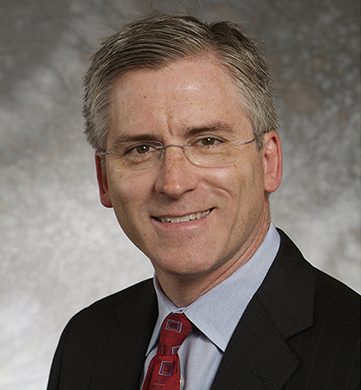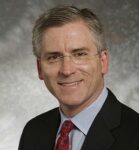 As Managing Director of the self-funded nonprofit charitable mortgage company, Helping Hands Community Partners, our mission is to educate people about the pros & cons of reverse mortgages and, when appropriate, we may arrange one.
Joe McParland, one of our most experienced licensed senior revere mortgage specialists, has witnessed a recurring challenge for older homeowners – becoming frozen in place. Deciding to remain in one's home or move is both a significant financial and emotional decision. Fortunately, Joe has helped hundreds of people to overcome the decision by indecision syndrome.
Seven steps to avoid being frozen in place
Acknowledge current housing situation
This is a combination of your financial situation (both current and future projections) and your emotional desires. Conflict occurs when the two are not in alignment. For example, the desire to remain financially independent in one's home but not having enough cash flow to do so creates stress.
Real conversation on future housing goals
Have you weighed the pros & cons of aging in place or moving? And if you were to move, where? Downsize? Rent? Move in with family? Another challenge is when a couple's housing goals are not the same.
Gathering all the information to make an informative decision
The key to making any decision is to have the facts. If a reverse mortgage is a potential option, then reading about the program and talking with a trusted advisor is a good start. We're happy to be that source.
Adult conversation with family & closest advisors
There are several topics that many families find uncomfortable to discuss. Examples include finances, health challenges, and wills. Homeownership and housing needs also can be difficult to discuss with adult children or even a spouse. We often help facilitate this type of discussion.
Prioritizing your options
We all desire to make the perfect decision but that can lead to not being able to make any decision, paralysis by analysis. Once we have analyzed our goals and resources then we must prioritize the available options to determine what the optimal choice is.
Make a decision
Once you've set your goals, gathered the facts, and prioritized your options, you should be comfortable to make a decision. If not, then you should repeat all the above steps, keep asking questions, and talk with more trusted people.
Implement a plan
As your local nonprofit, we strive to educate people about homeownership options. If your decision is to pursue a reverse mortgage, we would enjoy the opportunity to explain in detail the benefits and costs of obtaining a reverse mortgage.
Take action today
Please give me a call or email with your questions and to receive your free copy of "Use Your Home to Stay at Home and "25 Ways to Use a Reverse Mortgage." We are available to explain Reverse Mortgage details by phone or happy to visit with you at your home. At no time will you ever feel any pressure to move forward. For us, it's all about helping people achieve their homeownership goals and living a good life.
Alain Valles is Managing Director of Helping Hands Community Partners, Inc. and was the first designated Certified Reverse Mortgage Professional in New England. He obtained a Master of Science from the M.I.T. Center for Real Estate, an MBA from the Wharton School, and graduated summa cum laude from UMass Amherst. Alain can be reached directly at 781-724-6221 or by email at av@hhcp.org. Archives of articles from previous issues can be read at www.fiftyplusadvocate.com.