Providing a safe environment
By Micha Shalev, MHA CDP CDCM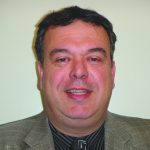 It is a given that most elderly people want to stay in their home and not in a long term care facility. We as the family/caregivers need to assess the risks and the wishes of our parents. It is our responsibility to ensure their safety while they stay at home.
   Physical safety
Bathrooms – Check the house for fall risks, stairs, and grab bars in the shower/tub. It is very important to secure the bathrooms since most falls happen after the shower. Secure the toilet with grab bars and elevate the toilet seat. Replace all throw rugs in the bathroom and kitchen with new rugs and nonskid mats in the shower/tub.
Kitchen – If our parents suffer from any memory impairment, we need to secure the kitchen. Remove the aluminum foil from the kitchen; they will warm their meal in the microwave with the aluminum foil on, which will cause a fire. Secure all sharp objects. Having a stove timer is great, and if possible, remove oven knobs.
Medical alarm system and communication – There are a lot of systems where the elderly can call for help for any reason. Buy a phone with large digits, that is simple to use, and write the most important telephone numbers next to it on a board, as paper notes have a tendency to disappear. An amplified speaker phone will improve a phone conversation.
Improve lighting, including night lights with motion detectors.
Check smoke and carbon monoxide alarms on a regular basis.
Check all electrical cords which can be a tripping hazard.
   Care Network
It is essential that you form a group of people that will visit and monitor your parent. It can include family members, friends and neighbors. You need to monitor your parent's physical condition, food intake, liquid intake and medical appointments. Keep a scale in their home, as a lot of information can be learned from their weight changes. When you call them, listen to the tone, words and content. Elderly people who suffer from memory impairment will repeat themselves (even if it sounds correct and in place). Look for the small changes, not just the big ones.
   Medication
You need to set up a simple way to remind your parents to take their medication (the right medication and on time) and verify they do take their medications (don't hesitate to count the pills). Weekly/daily pill boxes are available at any drugstore or department store. Always keep an updated list of their medication on you. Check their house and remove any old, expired medication. You may be surprised to learn you can find 10 year old medication in their cabinets if you don't monitor their meds.
   Mail
Filter their mail and remove all credit card applications and donation requests. Elderly people are very vulnerable and there are a lot of people who will take advantage of them.
   Insurance
It is very important that you consult with your insurance agent regarding how best to protect your parent at home. Housekeepers/caregivers should be insured and bonded; if the caregiver is driving your parents in their car make sure that the caregiver is put on their car insurance and you have a copy of their driving record.
   Stimulation
While they are home, try to get them engaged in some outings and activities, such as day cares or senior centers etc.
While they are still in their home, take the time and prepare yourself for the next big bridge they will have to cross: moving from their home to a more secure environment (such as a rest home or nursing home). Look at what is available in your community. Visit these facilities and ask a lot of questions. Participate in support groups, as you can learn a lot from other people experiences. Be prepared, so that you may make the best choice for your loved one when the time comes.
Micha Shalev MHA CDP CDCM is the owner of Dodge Park Rest Home and The Adult Day Club at Dodge Park located at 101 Randolph Road in Worcester. He is a graduate of the National Council of Certified Dementia Practitioners program, as well as Certified Dementia Care Manager program. He is a well-known speaker covering Alzheimer's and Dementia training topics. The programs at Dodge Park Rest Home are specialized in providing care for individuals with dementia and Alzheimer's disease. The facility is holding a FREE monthly support group meeting on the 2nd Tuesday of each month for spouses and children of individuals with dementia and/or Alzheimer's disease. He can be reached at 508-853-8180 or by e-mail at m.shalev@dodgepark.com or view more information online at www.dodgepark.com. Archives of articles from previous issues can be read at www.fiftyplusadvocate.com.