By Ed Karvoski Jr., Culture Editor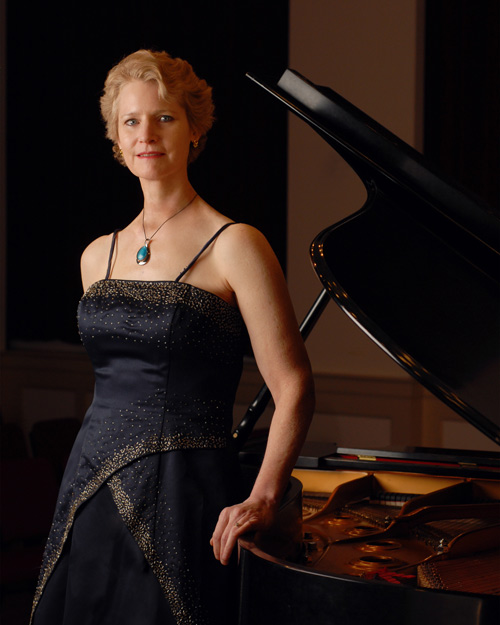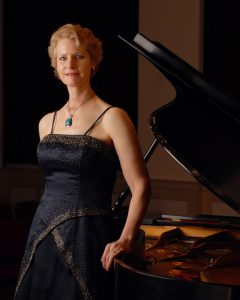 Holliston – Pianist, composer and broadcaster Pamela Hines of Holliston continues exploring ways to share her love for music. In addition to performing at venues throughout central and eastern Massachusetts, she now hosts "Jazz Matinee" every Saturday noon to 4 p.m. on Worcester's National Public Radio station WICN 90.5 FM and streamed live on wicn.org.
"I've always had an interest in music naturally," she said. "I was 11-years-old and in seventh grade when I wrote a book report on Judy Garland. At that time there were at least three AM radio stations playing big band music. Of course, nobody else my age was listening to that music, but I couldn't get enough of it. It led to my lifetime of loving and participating in music."
Her love for music increased at age 28 while diagnosed with Hodgkin's disease. During hospital stays for radiation treatments and surgeries, she played a piano that was in the waiting lounge.
"People would come into the lounge to listen – even the nurses, and they were happy," she recalled. "I realized that the power of music can create smiles on people's faces."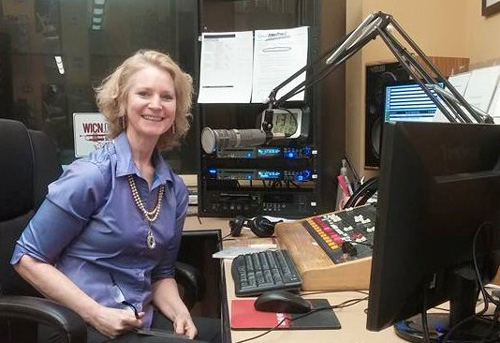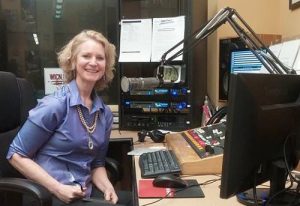 After receiving a bachelor's degree in broadcasting from Boston University, Hines worked the overnight shift at Lowell's WCAP 980 AM during the mid-1980s. She then earned a bachelor's degree in music education from Old Dominion University and a master's in jazz performance from New England Conservatory.
Hines began performing as a solo pianist, then with trios as well as an accompanist for jazz vocalists. Among venues where she has performed regularly are the Langham Hotel and Les Zygomates, Boston; Bull Mansion and Nick's Bar & Restaurant, Worcester; Fish, Marlborough; and Blackman Hall at Indian Hill Music, Littleton.
From 2012 through 2017, she hosted and played piano for WICN's monthly "Live Jazz New England." Local and internationally-known jazz musicians joined her for a live, one-hour broadcast at WICN's studio.
"Meeting the musicians and hearing the history of their music was fascinating to me," she said. "I'm always amazed by the amount of incredible musicians there are."
While performing gigs and hosting the radio program, Hines dealt with another health issue in 2014. She was diagnosed with breast cancer and underwent chemotherapy treatment.
"That second bout changed my life," she shared. "Having had those two experiences really grounded me and made me pay attention to what's important. I became extremely proactive. I do everything I can to maintain a healthy body and simplify my life. Every day is a gift."
After Hines subbed for Joe Slezik on WICN's "Jazz Matinee," she ultimately became its host in January 2018. The program features a collection of jazz standards along with highlights of the American Songbook. Hines strives to provide listeners little-known information about the artists and their songs.
"I love all those old recordings in the collection from the mid-1950s to late-60s," she said. "That's a sweet time period for jazz records. Some of those records are really rare and haven't been remastered. The whole experience is thrilling to hear a little scratch sound before the song begins."
Hines appreciates having multiple opportunities to immerse her life in music as a pianist, composer and radio host.
"I want to connect with the people around me, so I try to do that musically," she said. "I set aside time to practice every day and make sure I have that commitment. Now being in my third decade of doing this, I'm honoring the time I put in every day with gratitude that I have places to play music. Gratitude helps your entire life."
For more information about Pamela Hines, visit pamelahines.com.