By Mike Festa, State Director, AARP Massachusetts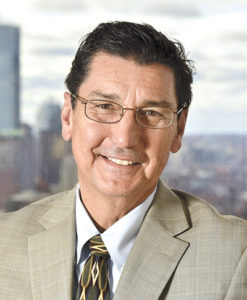 The Massachusetts House and Senate wrapped up formal legislative sessions on July 31. AARP Massachusetts fought for the passage of two top priorities in this two-year legislative session: HB4806 – An Act Relative to Consumer Protection from Security Breaches; and HB3911 – the Family Caregiver Tax Credit.
We thank the Legislature for passing HB4806 – An Act Relative to Consumer Protection from Security Breaches. This legislation, which gives consumers control of their credit reports by allowing them to freeze and unfreeze their credit without paying fees to credit reporting agencies, is an important step in ensuring that Massachusetts consumers are protected from identity theft.
We appreciate the Massachusetts General Court taking additional steps to strengthen the recent action by the federal government related to security breaches.
With more access to credit due to their longer careers and higher incomes, older adults are the most common targets of identity theft nationwide. Individuals age 50-59 filed more than 7,200 complaints of identity theft in Massachusetts alone in 2017, according to the Federal Trade Commission.
With credit reporting firm Equifax revealing that hackers stole financial and consumer data on more than 143 million customers in the U.S., including at least three million residents of the commonwealth, it's quite possible that the personal information — including birth date, Social Security number, driver's license number and address of many of us has fallen into the hands of criminals.
A security freeze allows an individual to voluntarily restrict access to their credit report so that new lines of credit cannot be opened. Enacting such a freeze can make it more difficult for criminals to steal an identity and open up new credit accounts or loans in someone else's name. A credit report security freeze does not affect a person's credit score, and can be removed at any time.
HB4806 helps to ensure consumers in Massachusetts don't have to pay to control access to their credit reports. We now urge Governor Baker to sign this bill into law as soon as possible.
Unfortunately, the House Committee on Ways and Means did not take action on HB3911, the Family Caregiver Tax Credit.  Though the formal legislative sessions have ended, twice-a-week informal sessions are scheduled for the remainder of 2018, giving the Legislature an opportunity to move bills.
We thank our many volunteer legislative advocates who have contacted their legislators on behalf of AARP Massachusetts's priority issues over the past two year legislative session.
Archives of articles from previous issues can be read at www.fiftyplusadvocate.com.