By Ed Karvoski Jr., Culture Editor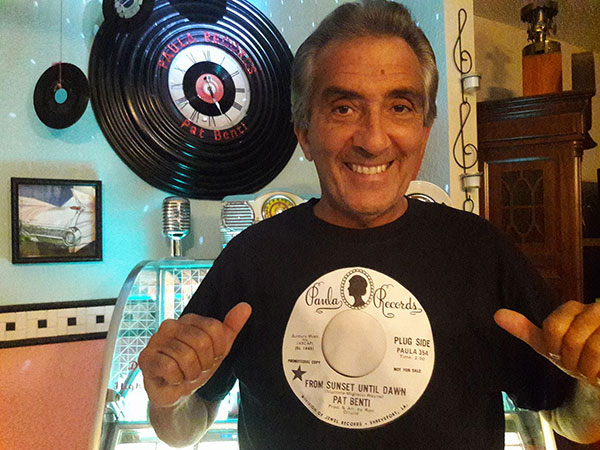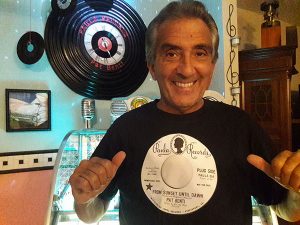 East Boston – After performing as a solo act in the 1970s, Pat Benti entertained New Englanders as lead vocalist of the Sha Boom Band from 1979 into the 2000s. In addition to working their club and concert gigs, the band became a popular opening act for music legends including his longtime idol, Roy Orbison.
Among Benti's favorite records as a teenager was Orbison's "Pretty Woman." Growing up in a neighborhood he describes as tough, Benti didn't tell classmates about his musical interest until shortly before their 1967 graduation from East Boston High School.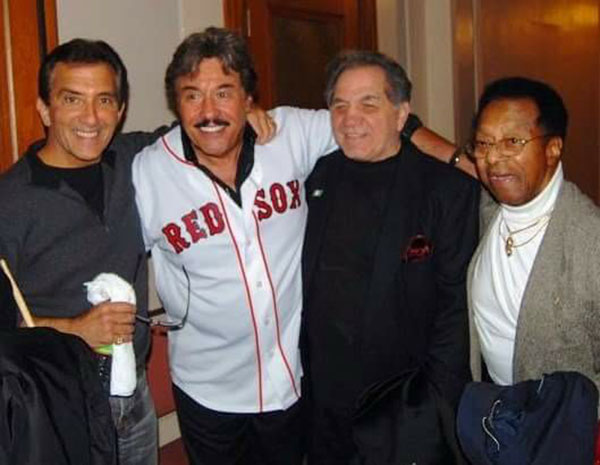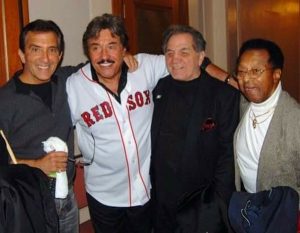 "I finally opened up and sang a song for our class day," he shared. "It felt really great."
His studies continued at Boston Conservatory and Longy School of Music of Bard College. Recognizing a nostalgia trend in 1979, he formed the Sha Boom Band.
"We were one of the few groups doing oldies at the time," he said. "We worked five to seven nights a week in the '80s."
From 1983 to 1992, the Sha Boom Band appeared regularly at the Hampton Beach, N.H., Club Casino (now known as Casino Ballroom). There, they opened for headliners such as Gene Pitney, The Righteous Brothers and Southside Johnny. Most memorable for Benti was performing with Orbison.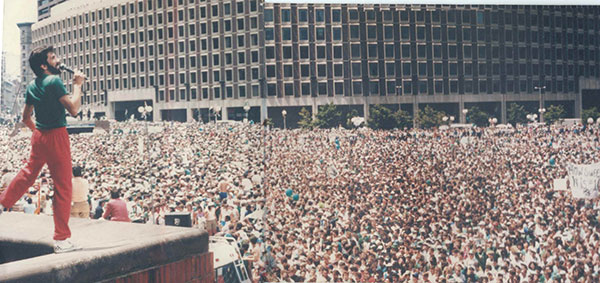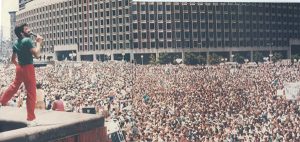 "I told the audience, 'I'm honored to share the stage with Roy Orbison, but my biggest thrill will be joining you and listening to his great voice,'" Benti relayed.
The band also performed at the 1980s' WODS Summer Concert Series, originally held at Boston City Hall Plaza. They opened for classic acts including Herb Reed of The Platters, Paul Revere & the Raiders, Johnny Rivers, Ronnie Spector, and Charlie Thomas of The Drifters.
"It was a great setting with thousands of people singing along with us," Benti recalled.
Their largest audience at City Hall Plaza was Celtics Pride Day in 1986. Benti wrote and sang a song for the team's 16th NBA championship rally. Celebrating with the teammates were 1.5 million fans, according to United Press International.
Benti noted, "A reporter came up to me and asked, 'Do you realize that you've got more people here than Woodstock?'"
Remembering a particular show the band performed Dec. 6, 1988, still distresses Benti. He got several audience requests for Orbison songs. Early the next morning, a friend called to inform him that Orbison passed away of a heart attack the previous night.
"I hung up the phone and put on the radio – Roy's song 'Blue Angel' was playing," he recounted. "I sat there, bawling my eyes out."
During spring 1989, Benti debuted his Orbison tribute show "In Dreams" and incorporated it into the Sha Boom Band performances. Returning to Hampton Beach that summer, "In Dreams" opened for a Beatles tribute band in remembrance of the 1963 Beatles-Orbison U.K. tour.
Observing the one-year anniversary of Orbison's death, Benti presented "In Dreams" on Dec. 6, 1989, at The Channel, a now-closed Boston nightclub. Proceeds benefitted the American Heart Association. Orbison had appeared at The Channel a few days before passing away.
More recently, Benti opened for his longtime friend Tony Orlando in 2008 and 2010 at the Lowell Memorial Auditorium. In 2013, Orlando surprised Benti by inviting him onstage at Mohegan Sun to sing "Pretty Woman."
After performing at a Danvers club in 2014, Benti moved to Largo, Fla. He's considering a return to the stage as long as it's another well-produced show.
"In Florida, singers work with music tracks; I've always had a full band with backup singers," he said. "I'm the luckiest no-hit wonder to have shared stages with great singers. I treasure the memories."