Submitted by the Alzheimer's Association
The numbers are staggering. Over 5.7 million Americans are currently living with Alzheimer's disease, a number expected to rise to nearly 14 million by the year 2050. It kills more than breast cancer and prostate cancer combined. In 2018, Alzheimer's and other dementias will cost the nation $277 billion. By 2050, these costs could rise as high as $1.1 trillion.
This disease is the epidemic our international community is currently facing and at the forefront of this fight is the Alzheimer's Association. For nearly 40 years, the Alzheimer's Association has provided care and support for those living with Alzheimer's disease and their caregivers. It is the third largest funder for Alzheimer's research in the world, only behind the United States and Chinese governments. Perhaps most importantly, it lets every individual bravely navigating this disease know that they are not alone and have a network around them that will be there each step of the way.
The Alzheimer's Association 24/7 Helpline provides reliable information and support to all those who need assistance. Call us toll-free anytime day or night at 800-272-3900.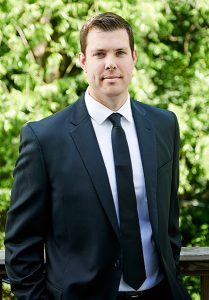 Our 24/7 Helpline serves people with memory loss, caregivers, healthcare professionals and the public. Our highly trained and knowledgeable staff can help you with understanding memory loss, dementia and Alzheimer's. Explore medications and other treatment options. They can provide general information about aging and brain health or give you the skills to provide quality care and to find the best care from professionals. Additionally, they can assist with legal, financial, and living-arrangement decisions. These confidential care consultations are provided by master's level clinicians who can help with decision-making support, crisis assistance and education on issues families face every day.
"We work hard to make sure no one has to take this journey alone," said Russ Martin, director of marketing and communications for the Alzheimer's Association. "Our 24/7 Helpline provides immediate support with specialists that can help you any time, day or night, whether you are in a crisis or simply have a question. We are here to help whenever you need."
At the Massachusetts/New Hampshire Chapter of the Alzheimer's Association, volunteers help move our mission forward every day. Throughout the year we are supported by approximately 2,000 volunteers across all departments and offices.
The volunteers who support our chapter arrive at the organization in various ways. However, they all have one thing in common – the desire to get behind our cause and make a difference in the fight to end Alzheimer's.
Some volunteers provide support occasionally at our special events; some volunteer one or two hours per week; and some lend their time and talents on a more regular basis. Alzheimer's Association volunteers benefit from their service in many ways including learning new skills, resume building, networking, contributing to our cause and meeting new people.
Volunteer opportunities are available at each of the five office locations – Waltham, Springfield, Worcester, and Raynham, Mass. as well as Bedford, N.H.
"Volunteerism is our bloodline," said Martin. "Our Walk to End Alzheimer's and other fundraising events are fueled by passionate volunteer committees that work to help us expand our reach that allow us to help more individuals and families. There are always opportunities to get involved with the Association and leave your mark on the fight to end Alzheimer's."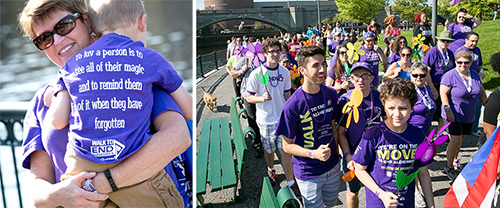 If you would like to find out more about how to get involved, you can call our 24/7 Helpline at 800-272-3900 or visit our website at Alz.org/MANH and click on Volunteer Opportunities.
"We are committed to our cause and will be relentless until we reach our vision," said Martin. "That vision is a world without Alzheimer's disease."