By Micha Shalev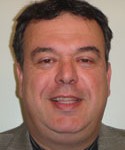 What family caregivers can do to prevent depression
Social support is essential.
As a family caregiver you should reach out for both logistical help and emotional support from the outset of caregiving and not wait until you are feeling strained. That means trying to involve the whole family in care planning (and care giving) from the outset. You may not be able to, but your life will be so much easier if you can.
Seek out help through your faith and secular communities. Find a caregiving buddy or a caregiver support group, whether you meet online or in person. The more connected you feel to other like-minded, supportive people, the less likely you are to become isolated, depleted, and depressed.
Additional ways to prevent major depression include:
    Determining commitments: You will be less likely to become depressed if you proactively determine what you are willing and able to do and also what you feel limited in doing. In this way, you will exercise what control is available to you and be less likely to feel helpless and depressed. In other words, planning is a way of preventing yourself from becoming overwhelmed and depressed.
    Handling sacrifice: When you develop positive meanings about the caregiving you're doing, you are less likely to become depressed. Positive meanings include wanting to give something back, wanting to do God's work, or wanting to make a difference in a loved one's life. Spiritual beliefs, in particular, have been shown to make people more impervious to depression.
    Protecting intimacy: Caregiving often takes us away from our most important and replenishing relationships. By finding ways of protecting the intimate connections you have, with others and your care-recipient, you can help prevent depression.
If you think you are suffering from major depression, step one is to go see your doctor. Major depression is a serious illness that can be treated with talk therapy and/or medication. Left unchecked it can impact the care you give to your loved one as well as your own wellbeing.
Planning ahead
We are all told to plan ahead – for our kids' education, for our own retirement. As a family caregiver, you also need to plan for the possibility that at some point you may not be able to provide care, whether it be for a short time or the long term.
If you don't already have a "What If I Can't Provide Care" emergency plan, now is the time to create one. If your depression becomes debilitating, someone else will have to assume some or all of your caregiving duties. As family caregivers, of course, we don't believe anything serious will happen to us. We are the caregivers after all, not the ones needing care. The reality is, however, we are more prone to illness than are non-caregivers, and any one of us could get hit by the proverbial bus.
Recognize that caregiving, like any job, is made up of many individual tasks, not all of which are of the same importance. Some tasks take a few minutes, while some take a few hours. Some tasks are easy, and others require skills and fortitude. Create a list of tasks for any given week. Group your tasks into categories such as personal care for your loved one, transportation, household chores, etc. Then prioritize the different tasks, and see if any can be passed on to someone else to do.
Ever thought about what would happen if you got hurt and couldn't speak? Who would know to go help your loved one?
How to help yourself
If you are dealing with major depression you must take time to think about yourself, your future and your personal life goals in order to move forward.
Talk to your doctor to get a diagnosis and discuss treatment options
Consider medication; research the pros and cons on the internet
Consider individual or group therapy
Set personal goals – both short term (take a walk every day) and long term (develop more of an on-going support network)
Think of things that will make you feel better and do at least one of them
Talk to other family caregivers who have suffered from depression; find out what they learned from their experience, but remember everyone is different
What to do if another family caregiver you know shows symptoms
Approach the family caregiver, gently, and recommend that they go for an evaluation with their primary care physician
Immediately pitch in and help them with their family caregiving responsibilities
Help the family caregiver find resources and support groups that will ease their stress and sense of isolation
Send the family caregiver a card every day to demonstrate they are loved
    Micha Shalev MHA CDP CDCM CADDCT is the owner of Dodge Park Rest Home and The Adult Day Club at Dodge Park, 101 Randolph Road, Worcester, as well as the new state-of-the-art Oasis at Dodge Park. He is a graduate of the National Council of Certified Dementia Practitioners program, and well-known speaker covering Alzheimer's and Dementia training topics. The programs at Dodge Park Rest Home specialize in providing care for individuals with dementia and Alzheimer's disease. The facility holds a FREE monthly support group meeting on the second Tuesday of each month for spouses and children of individuals with dementia and/or Alzheimer's disease.
    Shalev can be reached at 508-853-8180 or by email at m.shalev@dodgepark.com. For more information, visit www.dodgepark.com. Archives of articles from previous issues can be read at www.fiftyplusadvocate.com.