By Alain Valles, CRMP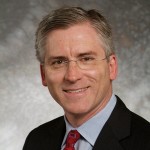 Reverse mortgages are a unique, government insured loan program that allows eligible homeowners 62 years old or older to access their home equity for immediate cash, a line of credit, a monthly check, or a combination of the three.  In all cases, the homeowner has the right to never again make a monthly mortgage payment, as long as the real estate taxes and insurance are paid and other requirements are met.
Many seniors have used reverse mortgages to
Access tax-free cash when needed
Provide funds for home repairs
Pay off an existing mortgage or other debts
Have ready cash available for medical emergencies
Augment retirement plans
Have money to pay for an active and enjoyable retirement!
Reverse mortgages have gained popularity as a prudent retirement tool to ensure financial stability. But instead of relying on my opinion, below is a list of recent reputable sources that have reported on reverse mortgages.
Forbes – May 25, 2016 
Jamie Hopkins, a professor of Retirement Income Planning at the American College, wrote that retirees should consider home equity as a retirement income source and that financial advisors should be doing more to educate their clients about using it strategically.
Daily News – May 13, 2016
News reporter Joshua Melberg offers advice for people who are looking to retire within the next decade. "If you don't foresee yourself being able to retire as early as you'd like," he writes, "then you may consider downsizing to a less expensive or more cost-efficient home, or take out a reverse mortgage to access the built-in equity of your current residence."
Money Magazine – May 11, 2016
"If you're short on cash in retirement but do have equity in your home, you might want to get a reverse mortgage," says Jane Bryant, author of 'How to Make Your Money Last: The Indispensable Retirement Guide.'"
American Society on Aging Today – May 2016
"Accessing home equity will become increasingly important in a world where retirement needs are expanding, and the retirement system is contracting," writes Alicia Munell, director of the Center for Retirement Research at Boston College.
Kiplinger Wealth Creation – May 2016
Scott Hanson, CFP, a financial advisor with over 4,000 clients nationwide, recommends reverse mortgages as one of four ways to create a monthly income stream in his article entitled "4 Ways to Create Your Own Pension."
A reverse mortgage is not for everyone. There are strict guidelines and protections built into reverse programs and you are encouraged to seek information from a trustworthy source.  The key is to become better informed about the pros and cons of a reverse mortgage.
I encourage you to invest some time to learn for yourself about reverse mortgages and decide if it may be an option for you.
Call or email me to receive a free copy of the "Use Your Home to Stay at Home" which is the official federally approved consumer booklet for those considering a reverse mortgage.
Alain Valles, CRMP and president of Direct Finance Corp., was the first designated certified reverse mortgage professional in New England. He can be reached at 781-724-6221 or by email at av@dfcmortgage.com.