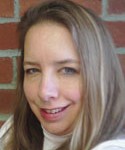 By Marianne Delorey
This article is a part of a series comparing central Massachusetts cities and towns on factors making them the best and worst places to age. With regard to housing, I am focusing on those factors that are easy to quantify – property tax for homeowners and affordable housing percentage for renters. The property tax amount is the average tax bill as noted by the state. The percentage of affordable housing also comes from the state which tracks the information because all towns should have at least 10 percent of its rental stock considered "affordable" and if a town does not meet this metric, the zoning appeals will allow affordable housing development to proceed despite objections of the local zoning board.
And I offer two reminders about this series. First, this analysis is divided into three groups –smaller, medium and larger towns. Second, the series as a whole takes the viewpoint that choices are what make a community more elder friendly because not everyone ages in the same way. Choices are also the backbone of housing and having more money to spend on non-housing costs can make the decision easier for elders to reside in a community.
Of the Central Mass. communities, 13 have less than 500 elders. For these small towns, the lowest property tax is found in Royalston. The highest is in Bolton (which was 72 percent higher than the next highest small town). As for affordable housing, the following small towns had zero percent affordable units: Oakham, East Brookfield, Petersham and New Braintree. The town with the highest amount of affordability was Berlin, although at only 5.5 percent, was well below the state mandate of 10 percent.  Averaging these two rankings, the best overall town for housing costs is Hubbardston and the town that clearly needs to consider housing costs more is New Braintree.
Of the medium sized towns, those with more than 500 but less than 2,000 elders, the town with the largest tax bill is Harvard. The town with the most reasonable tax bill is Athol. For rental housing, the town with the highest percentage of affordable housing is Northborough with an impressive 11.3 percent. The town with the lowest percent is Sutton. When the rankings for these two metrics are averaged, Winchendon comes up the winner for affordability and Boylston comes up in last place.
For those towns with more than 2,000 elders, Westborough has the highest average tax bill and Gardner has the lowest. Gardner also has the highest percentage of affordable housing. Auburn only has 3.6 percent of its housing stock considered affordable. The final ranking after averaging for the large towns finds that Holden needs to consider housing costs more and Gardner is doing a great job maintaining affordable housing options.
While towns cannot control every aspect of what makes an area attractive to elderly residents, they do have control of many relevant factors including zoning for multifamily as well as enforcing building codes for ADA (Americans with Disabilities) compliance. Many additional factors are difficult to quantify, so again, I encourage those of you who live in these towns to speak up. Does your town do more for elder housing than I have captured here? Do you feel that your town ranks well but does not care for its senior citizens? Please comment.
   Marianne Delorey, Ph.D. is the executive director of Colony Retirement Homes. She can be reached at 508-755-0444 or mdelorey@colonyretirement.com and www.colonyretirementhomes.com. Archives of articles from previous issues can be read at www.fiftyplusadvocate.com