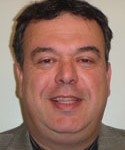 By Micha Shalev
Dementia is conventionally defined in terms of neurological changes in the brain and an inevitable and progressive decline in the individual's cognitive powers and functional ability. However, this "biomedical" model fails to recognize other important factors within the dementing process, such as the social and care context within which the dementing person lives. It is argued that appropriate care interventions can have a considerable impact on the progress of dementia. Based on close to 30 years of experience in this field, I found many times that some degree of "rementia," that is, the regaining of lost cognitive and functional abilities, is possible for some individuals. I have seen this many times with residents who are moving from either their home or other long term care facilities where they lacked the appropriate cognitive stimulation.
Rementia is a term coined by Tom Kitwood around 1996 to describe how persons with dementia can show improvement in functioning. This often occurs when excess disability is removed by changing from a toxic social environment to one which supports competencies which remain in persons with dementia, and/or by finding ways to circumvent disabilities using remaining strengths.
The older view was that there can only be a one-way journey, from the left to the right. Now however, as a richer body of evidence becomes available…that view is no longer tenable. Some people undergo a degree of rementing, and re-acquire certain capacities that had, apparently, been lost.
Also, as more is learned about how to give psychotherapeutic help to people with dementia, it is becoming clear that some can actually acquire new forms of "feeling language". It may also be possible to work through some of the experiences of pain and "relax into" cognitive impairment.
Rementia then comes about by exceeding basic survival needs. Independence and free will are honored. If we lose faith in people with brain conditions, the chances of rementia are slim. Further, use of this term challenges the assumptions of therapeutic nihilism that once a diagnosis of dementia is given, the person is only on a downward spiral and can never improve or learn new things.
Dementia says, "She cannot!"  Rementia says, "She can!"
Not long ago, I attended a meeting with a family to discuss their mother potentially becoming a resident at our facility. This wonderful woman was diagnosed by her geriatric primary care physician as having Alzheimer's disease. But the lady said, "It's just a problem with memory loss.  That's all."
If we all held this simplified opinion, the stigma surrounding Alzheimer's would not just be horrific doom.  Fear and sadness transformed into understanding and acceptance is the best foundation for rementia caregiving. I have to admit that it is more easily said than done!
Remember there is no one rule. And sometimes, whatever we are doing, or trying to do, will still end up as the same conclusion as it was at the beginning point.
   Micha Shalev MHA CDP CDCM CADDCT is the owner of Dodge Park Rest Home and The Adult Day Club at Dodge Park located at 101 Randolph Rd., Worcester, as well as the new state of the art Oasis At Dodge Park which schedule to open fall 2015. He is a graduate of the National Council of Certified Dementia Practitioners program, and well known speaker covering Alzheimer's and Dementia training topics. The programs at Dodge Park Rest Home specialize in providing care for individuals with dementia and Alzheimer's disease. The facility is holding a FREE monthly support group meeting on the second Tuesday of each month for spouses and children of individuals with dementia and/or Alzheimer's disease. Shalev can be reached at 508-853-8180 or by e-mail at m.shalev@dodgepark.com. For more information visit www.dodgepark.com. Archives of articles from previous issues can be read at www.fiftyplusadvocate.comm