By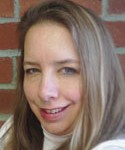 This article is part of a series intending to open the discussion of which Central Mass towns are most elder-friendly.
This article focuses on the actual dollars given to the local councils on aging (COA) by their municipality. Every town in Worcester County has a Council on Aging. These agencies provide supportive service links and social programming to the elders in their towns. They are supported by dollars from the state office of elder affairs and the town. Towns have discretion to give nothing or fund these centers well.
In order to determine the simple dollars per elder rate, I used the dollars reported to the state office of elder affairs for the most recent year on record. Some towns' information was not available and those towns were omitted from this analysis. As before, the number of elders in the town was used instead of the total town population.
There is a word of caution about this analysis. The dollars do not convey everything. Many towns give in other ways such as "in kind" contributions. Moreover, many higher impact senior centers capitalize on volunteers to take their dollars much further. Volunteerism, however, is not an easy metric to analyze. A high volunteerism rate could reflect a shift from funding a senior center to relying on unpaid help to provide the same service. It could also show a high investment in and valuation for the skills of seniors.
For the smaller towns in central Mass., the best town for municipal funding is Hardwick. With only 408 elders as of the census in 2010, the town gives $195 per senior for programming. In contrast, the town of Phillipston gives no additional funding to its COA despite a 42 percent increase in the elder population of the town between 2000 and 2010.
For the medium sized towns, the best town for elders is Upton, followed by the close second of Southborough. These two towns have very high contributions to their senior centers ($285 and $249 per person respectively) plus high volunteer rates. These two towns are clearly invested in their senior populations. The mid-sized town that clearly needs to invest more is Dudley. With minimal additional contributions toward its senior center, it appears the town relies on volunteers too much for programming for their elders.
For the larger towns in the area, Westborough gets high marks for their contributions for its COA at $125 per elder. Webster gets low marks for their contribution of $14 per elder. This is especially perplexing given that Webster's elder population is 16.4 percent of its total population, which is much higher than the average for all central Mass. towns (12.2 percent). A special nod goes to Holden with the highest marks for total volunteer hours in all central Mass towns. Matched with a better than average dollar contribution, it is clear they are making more happen.
Again, the focus on this analysis is to open discussion. Is your COA providing what your community needs? Do the funding streams match what you see? If you do not agree with the metrics or have other ideas about how towns contribute to seniors, please comment and share.    Comments can be left online at www.fiftyplusadvocate.com. Thank you for adding your insights.
   Marianne Delorey, Ph.D. is the executive director of Colony Retirement Homes. She can be reached at 508-755-0444 or mdelorey@colonyretirement.com and www.colonyretirementhomes.com. Archives of articles from previous issues can be read at www.fiftyplusadvocate.com