By Marianne Delorey
This article is part of a series comparing the towns in Worcester County for seniors.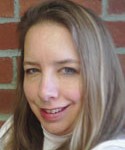 The focus of this part is on the medical amenities offered in each community. Above all else, the freedom of choice for our elders is what makes a community friendly. Choices for medical care include the proximity of hospitals and doctors as well as "beds" for those needing more care (assisted living facilities, nursing homes, rest homes and hospices). Municipalities may not be able to lure in a new hospital in order to make their community more elder friendly, but they can benefit their elders by encouraging development of other options, including tax breaks for doctors who are willing to set up shop in smaller towns.
Towns were ranked by both the number of doctors per elderly person and number of beds per elderly person. These rankings were averaged. If two towns had the same final ranking, the towns were compared on the overall picture and how that town compares to others in that category – number and percentage of elderly persons in the town and growth in the elderly population are all examined.
Out of 60 communities in Central Mass., 13 are considered small, with less than 500 elders living in them. However, they are not all equal. None of these small towns had any beds.    Although a straight ranking of doctors/elderly person shows that many of these towns receive poor marks, Hubbardston should be called out in particular, because it has the highest rate of growth of seniors in Central Massachusetts. Moreover, they are one of the larger of the small towns, almost identical in size to Princeton. Princeton, on the other hand, gets high marks for having 19 doctors practicing within its boundaries.
The bulk of Central Mass. communities are considered mid-sized, with populations of elders between 500 and 2000.  Of these, the town that clearly needs to prioritize their elders is Paxton. With no hospitals or beds and the lowest ratio of doctors to elders in the mid-sized group, the elders in this town have to seek care elsewhere.  The best town in this group was Sterling, which had a great doctor/elder ratio and bed/elder ratio for the frailer residents.
Of the 60 Worcester county towns, 12 have older populations exceeding 2,000 people. Of these, the town that should do more for its elders is Millbury. With the fourth highest percentage of elderly residents in Worcester County, Millbury does not have a significant choice of doctors. Moreover, with only a small number of beds, there is little choice for remaining in the community after a medical crisis.
Of these larger towns and cities, Milford had the highest overall ranking. All of the municipalities with a hospital did fare very well in this analysis, and can be considered elder friendly for medical access.
In sum, many of the amenities needed for medical care are easily found in larger cities, but smaller towns may need to improve medical access for their residents. Those towns that are projecting a large increase in their elder populations should take particular note of what their communities are currently lacking.
We encourage readers to comment on how these numbers look to you. Does your town support you? What amenities do you think are missing from your community?
Marianne Delorey, Ph.D. is the executive director of Colony Retirement Homes. She can be reached at 508-755-0444 or mdelorey@colonyretirement.com and www.colonyretirementhomes.com. Archives of articles from previous issues can be read at www.fiftyplusadvocate.com