By Al Norman
"Let me be clear," U.S. Senator Ed Markey wrote. "I will not stand by and let the Republicans break the promise of Medicare."
Markey was responding to a federal budget resolution adopted by the House in late March that would dramatically change how health care is provided to all Americans. The House Budget Resolution converts Medicare into a voucher program, and turns Medicaid into a "block grant" — a fixed payment that the states would manage. Some Senate Republicans worried that the House approach to make Medicare a voucher program, which in the past has been very unpopular with voters, would damage them politically in 2016.
The House budget plan was adopted in a 228-199 vote. Nearly 47 percent of the Representatives did not support the resolution, so if President Barack Obama ever got this version of the bill, he could veto it knowing that there were not enough votes in the House to override his veto.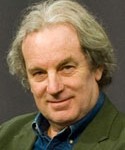 Both the block grant and voucher ideas have been floated in Congress many times — always to be shot down by Democrats. The change in Medicaid, for example, would cut nearly $1 trillion over the next decade from this health insurance plan for low-income people. Medicare would be completely privatized, requiring seniors to use their voucher to purchase insurance in the private market. The Medicare provisions will now be the subject of a House-Senate conference committee next month.
Two years ago, the Kaiser Family Foundation released a study which concluded that converting Medicare to a voucher system would raise premiums for more than half of seniors. Researchers predicted 6 in 10 Medicare beneficiaries would see higher premiums under a generic "premium-support" model, assuming their plan preferences remain the same. This would include more than half of seniors enrolled in traditional Medicare and nearly all of those enrolled in Medicare Advantage, Kaiser said. Converting Medicare to a voucher system would raise premiums for more than half of seniors, according to Kaiser. The current Medicare system entitles seniors to a defined set of health care benefits. But under the "premium support" plan, the federal government would provide seniors with a certain amount of money to buy health insurance.
Henry Aaron of the Brookings Institute has said that a critical question about vouchers "is whether enrollees will be able in the future to afford coverage as good as Medicare provides." If the cost of health care rises faster than the amount set by the government, elders "will face a dilemma: suffer a progressively deeper loss of health insurance coverage or pay continually larger amounts for coverage that does not change. The voucher is tied to an index that has in the past grown much more slowly than the cost of health care. That gap adds up fast, and can quickly erode coverage," Aaron predicts.
The Medicaid block grant idea has also stirred deep controversy. Because Medicaid is an entitlement program, everyone who is eligible is guaranteed care. The federal government, which pays for nearly 60 percent of the cost, has an open-ended commitment to help states cover costs. In return, it requires them to cover certain groups of people and to provide specific benefits. A block grant would give states an annual lump sum payment, and the freedom to run the program as they want. State plans could vary from good plans—to very bad ones. Because states would be responsible for covering costs beyond the federal block grant, it could lead to a health care race to the bottom.
Democrats would like nothing better than to use block grants and vouchers as issues in the next Presidential campaign to charge that Republicans are out to gut Medicare and Medicaid. These health care programs make good political ammunition — but the underlying fact is that health care should be seen as an inalienable right of all citizens — not something that gets politicized to further any party's ambitions. Seniors should not be fear-baited by these proposals, and the government should not abdicate its responsibility to see that everyone gets quality, affordable health care.
The private sector has short-changed millions of Americans, because the marketplace did not see a profit in providing care to these people. Block grants and vouchers are political constructs that put profits ahead of people, and lawmakers are right to be uneasy about implementing them.
Al Norman is the Executive Director of Mass Home Care. He can be reached at: info@masshomecare.org, or at 978-502-3794.