By Michael E. Festa
Massachusetts ranks 18th nationwide for meeting the long-term care needs of older residents, but more must be done, at a greatly accelerated pace, to bolster support for family caregivers, balance funding and improve transitions from nursing homes to community-based care.
This, according to a new, comprehensive state-by-state Scorecard from AARP with support of the nation's leading organizations behind quality long-term care, The Commonwealth Fund and SCAN Foundation.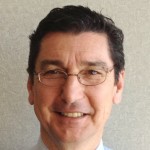 Raising Expectations 2014: A State Scorecard on Long-Term Services and Supports for Older Adults, People with Physical Disabilities, and Family Caregivers ranks each state overall and within 26 performance indicators along five key dimensions: affordability and access; choice of setting and provider; quality of life and quality of care; support for family caregivers; and, effective transitions.
Long-term care (also called long-term services and supports) is a diverse set of services designed to help older people and those with disabilities; services can be provided in a person's home, in a community setting such as an adult day center, or in a group residential facility like a nursing home.
The single strongest predictor of a state's long-term care system is the reach of its Medicaid long-term care safety net. While Massachusetts ranks 8th in the nation for the percentage of older and disabled residents receiving Medicaid and state-funded supports and services for care provided at home and in the community — the care setting that most Massachusetts residents prefer
— the Scorecard spotlights areas that call for improvement, including choice of setting and provider; quality of life and quality of care; and effective transitions from nursing homes to the community.
The Scorecard reveals that in just 12 years, the leading edge of the baby boom generation will enter its 80s, placing new demands on a still imperfect long-term care system. Further, this generation will have far fewer potential family caregivers to provide unpaid help.
Today, unpaid family caregivers provide the bulk of care for older Massachusetts residents, in part because the cost of long-term care remains unaffordable for most middle income families. In Massachusetts more than 1,260,000 caregivers help their aging parents, spouses and other loved ones stay at home.
AARP Massachusetts, in the next legislative session, will fight for the Caregiver, Advise, Record, Enable (CARE) Act that will help family caregivers when their loved ones go into the hospital — and as they return home. Specifically, the CARE Act will require hospitals to:
•Record the name of the family caregiver when their loved one is admitted.
•Notify the family caregiver when their loved one is to be moved or discharged.
•Give instructions of the tasks the family caregiver will need to perform while caring for their loved one at home.
AARP Massachusetts is also fighting to expand the scope of practice for advance practice nurses, thereby allowing them to have more authority to help patients and their family caregivers.
AARP Massachusetts also supports the delegation of basic health maintenance tasks to home aides so that nurses will have better opportunity to help patients and their family caregivers. Currently, Massachusetts ranks 40th in the nation, with just two of 16 health maintenance tasks that can be performed by a direct care aide through delegation by a registered nurse.
The full state Scorecard, along with an interactive map of state rankings and information, is available at www.longtermscorecard.org.