By Michael E. Festa
Here in the Northeast, a long and harsh winter can be a particularly challenging time for elders. Seniors on fixed incomes often have to make difficult choices between heating their homes, paying for essential medications or putting food on their table.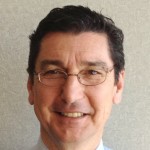 However, many are not aware of the Supplemental Nutrition Assistance Program (SNAP) Medical Expense Deduction for Older Adults. The biggest challenge is spreading awareness of the program and ensuring that eligible seniors and those with disabilities are taking advantage of the assistance.
SNAP (formerly known as food stamps), a federal program administered at the state level by the Massachusetts Department of Transitional Assistance (DTA), is an important resource for families to obtain healthy and affordable foods. Across the country, older adult participants in the SNAP program represent the lowest rate among all demographic groups, with only 34 percent participation rate among those eligible.
In Massachusetts, 63 percent of residents age 60 and older who are eligible for SNAP have not signed up. That's nearly 119,000 seniors who unnecessarily risk going hungry every day because they do not know they are eligible or how to apply.
AARP is committed to addressing this problem by actively supporting a SNAP outreach effort that includes understanding the benefits and eligibility requirements of the program, and utilizing the Medical Expense Deduction for Older Adults to maximize their benefits.
Who is eligible for the Medical Expense Deduction?
Seniors over 60 years of age or those who are receiving disability insurance at any age and are applying for food assistance through SNAP may qualify for increased benefits by deducting medical expenses from their income. Monthly medical expenses over $35 can be deducted, as long as they are not covered by insurance.
As of March 1, the standard medical deduction was increased to $155 per month That means elders or disabled household members verifying at least $35 per month in unreimbursed medical expenses will get a $155 deduction. SNAP recipients with over $190 in medical expenses ($35 plus $155) can claim actual expenses.
What Counts as a Medical Expense?*
•Health insurance premiums and co-pays, acupuncture, herbal treatments, health care supplies and equipment and home health aides.
•"Medicine chest" items including over-the-counter drugs, eyeglasses, contacts, lens solutions, hearing aids, batteries, dental care and dentures, prescribed or recommended by a licensed health care practitioner.
•The costs of public or private car transportation to health care and pharmacies.
•Any paid or outstanding medical bills not covered by insurance or other third-party reimbursement.
* This Information is from MassLegal Services www.masslegalservices.org/snap-medical.
AARP is working to get the word out about maximizing SNAP benefits through services such as Americorps VISTA (Volunteers in Service to America). For more information, contact AARP Massachusetts VISTA SNAP Specialist Sasha Goldberg, at 866-448-3621 or email at ma@aarp.org. You may also visit our website at www.aarp.org/ma.