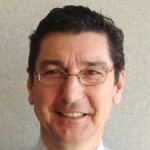 By Michael E. Festa
Imagine you've just moved to Massachusetts. Ten years ago, after sending your children off to college, you took on the responsibility of being the legal guardian of your ailing aunt, and moved her to a facility close to your home.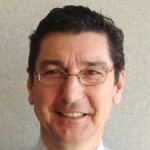 You've now relocated to Massachusetts for a job opportunity, but once settled in the Commonwealth, you realize that your rights as your aunt's legal guardian do not transfer to the Bay State. What do you do?
When someone is incapable of managing his or her personal decisions or property, a court may appoint a legal guardian to make decisions on his or her behalf. These decisions can be related to personal property, medical care, living arrangements and financial issues. As a judicial proceeding, legal guardianship orders can be expensive, time consuming and complex, but, if done correctly, can help prevent elder abuse and financial exploitation.
As our society becomes more mobile, however, issues with guardianship orders — jurisdictional, transfer and recognition — may cause conflicts.
The Uniform Adult Guardianship and Protective Proceedings and Jurisdiction Act (UAGPPJA) was created to ensure that only one state will have jurisdiction of guardianship at any one time. Massachusetts is currently one of 13 states without a UAGPPJA, which means that it does not recognize guardianship orders from states where the law has been enacted and vice versa. This can be bogged down in the courts and can be expensive for family members trying to navigate the laws of other states on complex adult guardianship matters.
When it comes to adult guardianship and caring for elders, legislators must consider the facts. People are living longer and are more mobile and when families decide to relocate to another state, the expensive and time consuming process of filing guardianship orders — for a second time — should not be burdensome.
Why Should Massachusetts adopt the UAGPPJA?
•Focus on care, not courts: Forcing guardians to spend time caught up in lengthy and expensive court proceedings undermines their ability to provide care for their loved ones.
•Big benefit, no cost: Changing the law to recognize the role of guardians across state lines will come at no cost to Massachusetts taxpayers, but will greatly ease the burden these guardians face in providing quality care to their loved ones.
•Preventing abuse: Recognizing the role of guardians across state lines will help to protect loved ones and their assets from abuse.
•Common-sense solution: Thirty-seven states, the District of Columbia and Puerto Rico have already recognized the burden that guardians face in trying to provide care across state lines and have adopted a common-sense approach to ease this burden. Guardians in our state should be able to benefit from the same, common-sense approach.
If adopted, this act will solve the jurisdictional, transfer, and out of state recognition and enforcement problems. Concerning the jurisdictional issue, it would create a clear process for determining which state has jurisdiction to appoint a guardian or conservator if there is a conflict.
The individual's "home state" would have primary jurisdiction, followed by a state in which the individual has a "significant connection." When transferring or accepting a transferred guardianship, the Act clearly outlines procedures, thereby helping families eliminate the expense and wait. Finally, the UAGPPJA helps enforce guardianship and protective orders in other states by authorizing a guardian or conservator to register the orders in other states.
AARP strongly supports the creation of the UAGPPJA in Massachusetts to provide uniformity and reduce jurisdictional conflicts with other states. The Act will help save time and money for guardians and conservators, allowing them to make important decisions for their loved ones as quickly as possible.
You can find resources for guardianship in Massachusetts on the Massachusetts Guardianship Association website. It offers information on providing legal guardianship for an adult, including elders who have problems with decision-making or physical impairment, intellectual disabilities, mental health concerns, and/or medical conditions.
AARP is fighting to get this to become law. Join us by urging your legislator to approve this bill. Call your legislator at 617-722-2000 or visit www.malegislature.gov.