By Al Norman
On March 24, elder advocates from around the Commonwealth will converge on the State House for an Elder Issues Lobby Day. The purpose is simple: To remind lawmakers that the older population of this state is expanding — and the funding needed to keep seniors at home also needs to expand.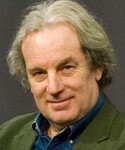 According to a recent study from the UMass Donahue Institute, the population aged 65 and over in Massachusetts will increase by more than half a million people (548,699), expanding from 14 percent of the state's total population in 2010 to 21 percent by 2030.
The focus this Lobby Day is not only on seniors — but also on the workers who provide their care. The home care program today is a circle of poverty, in which low-income younger women serve low-income older women.
Women like D.P., who is a 53-year-old home care aide from Jamaica Plain. She's a single mom with four kids. She has been working for the same company for nine years. She gets paid $10.37 an hour as a homemaker. She has to travel across five different cities and towns to care for her elderly clients. D.P. survives on a rent subsidy, and has Commonwealth Care. Even working full time, she is living below the poverty line. As she gets older, she will qualify financially for the home care program herself — like 17,000 other homemakers in Massachusetts.
In addition, there are the care managers who juggle 100 or more elderly clients. These workers are also underpaid. A similar job at the state pays 30 percent higher wages, and comes with a pension. The annual turnover rate of elder care managers today is close to 25 percent, which means that every four years, the entire care management staff turns over. These workers come out of college and are drawn to human services — but they can't afford to stay in the eldercare field for long. The Aging Services Access Points who hire these workers serve as a temporary training ground, and watch their investment walk out the door in search of a higher wage.
The dilemma we are facing in elder services today is not just how to take care of elders — it's equally about how to take care of the workers who care for the elders. From FY 2008 to FY 2014, the home care and care management line items lost 8 percent and 11 percent respectively, while Health and Human Services appropriations generally rose by 38 percent.
Over the past seven years, home care accounts have lost $13.18 million. Yet because of home care, nursing home patient days have plummeted 33 percent over the past decade. In 2012, the Commonwealth paid for 4.25 million fewer nursing facility days than in the year 2000. The Executive Office of Elder Affairs projects savings to the Commonwealth from avoided nursing facility use will be $1.2 billion over the next six years. We should invest some of these savings back into our workforce.
Gov. Patrick's budget for 2015 represents the largest investment of new money into home care since he took office seven years ago. The $17 million Patrick added to home care is a smart investment — because it begins saving money immediately by keeping elders out of institutions. The governor's commitment assures that there will not be waiting lists in the home care program this coming year.
But the budget now has to travel through the House and Senate. We will carry into every legislative office the message that care at home is a basic right for our elders, and a decent wage is the basic right of the workers who care for them. For more information on "Back to Basics" day on the Hill, email: info@masshomecare.org.
Al Norman is the executive director of Mass Home Care. He can be reached at 978-502-3794.