By Michael E. Festa
I recently spent the day with AARP President Rob Romasco, who was in Massachusetts for a series of events aimed at discussing responsible, common-sense solutions to keep Social Security and Medicare strong for future generations.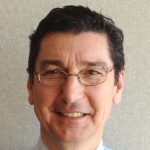 Whether talking with expert opinion leaders, or a group of students at Tufts University, Rob shared the story of our founder, Dr. Ethel Percy Andrus. A retired high school principal, Dr. Andrus visited a former teacher and found her living in a chicken coop — the only place the woman could afford after her medical costs.
As Rob pointed out, in 1947, there was no Medicare. Those who struggled with health care costs were on their own. That sobering visit spurred Dr. Andrus to help retired teachers get access to health insurance. Soon, thousands of seniors wanted the same.
In 1958, at the age of 73, Dr. Andrus formed AARP to help "all Americans live with dignity and purpose." From the very beginning, AARP has been about the pursuit of health and financial security — and a vibrant life — for each of us through all life's stages.
Today, Social Security and Medicare are more vital than ever. Many of us have lost jobs, while watching retirement savings and home equity dwindle as health costs rise higher and higher.
With so much at stake, and with retirement security more precarious, why, now, would anyone want to cut benefits?
As a self-financed program providing earned benefits, Social Security has not caused the deficit — and it should not be turned into an ATM for politicians trying to address it.
That includes rejecting the "chained CPI" proposal, which would recalculate cost-of-living to cut Social Security and veterans' benefits, and increase taxes for most taxpayers.
Chained CPI rests on the theory that when the cost of an item goes up, the consumer will simply substitute something cheaper. In the real world, many seniors don't have that choice, having already cut their budgets to the bone. There is no lower cost substitute for utilities, or health care.
The chained CPI cut would grow larger and larger over time. It would cut Social Security and veterans' benefits by $146 billion over the next 10 years, taking thousands of dollars out of the pockets of seniors who have earned their benefits and veterans who have already sacrificed so much for all of us.
AARP is fighting the chained CPI and calling for a separate national conversation about the future of Social Security — so those who paid into the system can have a voice in the debate — and so future generations get the benefits they've earned.
We also need to change the discussion about Medicare. Rising health care costs are the root of the problems we have with Medicare. Unfortunately, some say cutting benefits or forcing seniors to pay more is the answer to the program's challenges.
We believe there's a better way: By  fighting drug companies' unfair prices; reducing fraud, waste and inefficiency; coordinating patient care and use of technology; and by cutting out over-testing.
Medicare and Social Security matter. They matter to you, your family and future generations. As Rob told a roomful of health policy students, it's about answering the fundamental questions:
•What kind of country do we want?
•What can we afford?
•What are we willing to pay for it?
•What are we willing to do for it?
Join the conversation at earnedasay.org