By Marianne Delorey
I've never been much for reality TV, but there is one show that hits home in my profession. The show is Design Star. In it, aspiring designers turn an all white room into a stylized oasis. This is not so different than the experience of a new resident moving into a typical apartment with off white walls and a neutral carpet.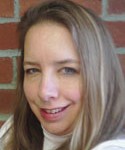 Many elders find that when they move out of their home, they face restrictions on how they can decorate their new space. They may not be able to pick out the cabinets or replace fixtures, but there is so much that can be done to make a place feel more like home with just the items you bring into it. Fabrics and furniture, pictures and placement make the difference between a house and a home.
So how can the typical elder spice up his or her new place? Here is my synopsis of the four "Fs" of design — function, feel, focal points and flair.
First, focus on the function of the room. Soft fabrics and pillows are wonderful, but not very practical in a bathroom. What functions do you need your space to fulfill? Which parts of your space could fill these functions? You may need each space to serve more than one function. Think about how you can integrate them.
Once you determine the function of each part of your space, think about how you'd like each space to feel. If blues and greens make you feel relaxed, using them in your sleeping space makes a lot of sense. If the sharp feel of a mirror makes you feel alert, plan to use some in your office area. Don't forget to draw on the natural light and supplement when needed to achieve the feel you want. Work and kitchen areas tend to be brighter, but you may want to soften the lighting in bathrooms or bedrooms. Try reducing the wattage of the bulb or using a lamp in these areas.
Think about your focal points and/or decorations. If your grandfather clock is your prized possession, make sure it is in a part of the room that highlights it. In your color scheme, bring in tones of the wood to call attention to your centerpiece. Maybe your family pictures are your primary decoration. Use the bright orange in your granddaughter's shirt as inspiration and brighten the sofa or furniture around the picture with this shade.
Next, add your flair. Think about texture, layers and patterns to add depth and interest to your palate. There is no need to be matchy-matchy. Feel free to experiment and draw in contrasting colors. More than one texture or pattern can work. There is no reason you have to stop at one solid and one striped blanket. Throw in a checked or dotted pillow to tease the eye.
Finally, remember that everything in your home can be changed. If you don't like how the room makes you feel, start over. Go to a flea market and find an item that sparks your creativity. Use that item to try something new. Or, start over by picking out yarns that you like and crochet yourself an afghan to use as inspiration.
While the typical apartment can seem very drab when you first move in, there is something very exciting about starting over and making a place your own. You are the one that will live with it, so it is in your best interest to make sure you love where you live.