By Al Norman
On Aug. 22, Massachusetts became the first state in the nation to reach agreement with the federal government to engage in a three year managed care plan for low-income disabled people called the Integrated Care Organization (ICO) plan. If all goes according to schedule, on April Fool's day of 2013, as many as 111,000 poor people will begin to be "passively enrolled" in an insurance company plan that combines their health care needs with their long term support needs, like home care.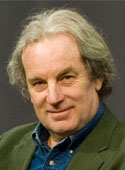 "Passive enrollment" in the ICO plan means people on Medicare and Medicaid between the ages of 21 and 64 will be enrolled by the Commonwealth into an ICO plan, with a 60-day advance notification, during which time they have the right to choose their own plan, or to "opt out" of the plan before it starts. If they choose to enroll, they can also drop out of the plan anytime during the program year, and return to traditional Medicare and Medicaid.
Advocates for the disabled argued strenuously that people on Medicaid should not be forced into plans — but should freely choose a plan on their own. The state listened carefully to their position — and then rejected it.
The ICO plan will run until December, 2016. Even if President Obama is voted out of office, the state is betting that this project will continue, even though Gov. Romney has vowed to repeal the entirety of what he calls "Obamacare." The ICO plan was created under the provisions of the Affordable Care Act — so what happens after the November elections is anybody's guess. But state officials are bullish on the chances that the ICO plan will rise above politics.
According to the agreement that was just signed, the ICO plan is intended to alleviate the fragmentation and improve coordination of services for Medicare-Medicaid Enrollees, enhance quality of care and reduce costs for both the Commonwealth and the Federal government. This "triple aim" has advocates nervous, because anytime you combine the words "managed care" and "cost savings" in the same sentence, it conjures up notions of rationed care. Many seniors are wary of joining managed care plans, and they no doubt will not like being told they have to join a plan, or "opt out."
The cost savings, which are supposed to reach 4 percent by the third year of the demonstration, are to be achieved by better integrating medical care with long term services, and emphasizing keeping people in the "least restrictive setting." But Massachusetts does not have a particularly stellar record of achievement on their Community First goal.
It is ironic that this plan — which uses private insurance companies to administer the Medicare and Medicaid programs — might have once been attacked by Democrats as a form of privatization of public health care programs. But now that the idea of single payer health care has been pushed over the cliff, elected officials of both parties have no reluctance to turn over administration of Medicare and Medicaid to private companies, just as the administration of George W. Bush turned to private companies to run the Medicare Part D program.
Those of us who work with the elderly are somewhat confused by the state's description of who this new mandated plan will cover. The General Court just passed language saying the ICO plan is for people age 21 and over and under 65. But the Patrick administration has left the back door open, by stating "individuals who turn 65 while enrolled in the Demonstration may remain enrolled" as long as they are Medicare/Medicaid eligible. But there are many people who turn 65 who lose their Medicaid coverage because there is an asset limit for people when they hit 65 that does not exist for younger people.
Ignoring the age limit on this plan also means people who are 70 and 80 will remain in a plan that has no trained personnel familiar with services for the elderly. It is not clear what this means for the Senior Care Options (SCO) program, which has 22,000 seniors age 65 and over in it now. Will this SCO plan be phased out?
No one knows if this new plan will improve health outcomes and cut costs at the same time. It will take several years to demonstrate that. What we do know is that the state's plan for how to coordinate this program with existing plans for the elderly has been most unimpressive.
Al Norman is the executive director of Mass Home Care. He can be reached at 978-502-3794, or at info@masshomecare.org.