By Al Norman
In July of 2005, then Gov. Mitt Romney filed health care legislation on Beacon Hill that eventually was signed into law, making the Commonwealth the first state in the nation to pass healthcare reform that requires all individuals (with some exemptions) to purchase health insurance coverage.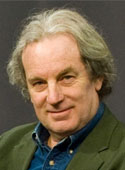 When he filed the bill, Romney told lawmakers: "Today we spend approximately $1 billion on the medical cost for the uninsured. Safety Net Care redirects this spending to achieve better health outcomes in a more cost-effective manner. With Safety Net Care in place, it is fair to ask all residents to purchase health insurance or have the means to pay for their own care. This personal responsibility principle means that individuals should not expect society to pay for their medical costs if they forego affordable health insurance options.
Seven years later, the United States Supreme Court is debating this issue of the "personal responsibility principle" as part of its review of the constitutionality of the federal Affordable Care Act, known to its opponents as "Obamacare."
Beginning in 2014, the Affordable Care Act requires non-exempted individuals to maintain a minimum level of health insurance or pay a tax penalty. One of the key questions facing the Supreme Court is whether the federal government, under Article I of the Constitution, has the right to enact the minimum coverage provision. In past cases, the courts have ruled that the Commerce Clause empowers Congress to regulate activities that substantially affect interstate commerce.
The Massachusetts law passed in 2006 includes a mandate that all individuals who can afford health insurance purchase coverage. Our state law has been held up as the example that Congress used in passing the Affordable Care Act.
Not surprisingly, in January of 2012, Massachusetts Attorney General Martha Coakley filed a 26 page "amicus" brief supporting the Affordable Care Act. Coakley argued that "the experience of Massachusetts … confirms a key Congressional assumption underlying the ACA: that by requiring individuals to be insured, and thereby preventing healthy people from foregoing health insurance until they are sick or injured (a practice often described as "free-riding"), a comprehensive reform program can spread risk, control costs, and reduce the financial burdens otherwise borne by health plans and free-care pools." Coakley said from the Massachusetts experience that "Congress had a rational basis for concluding that free-riding by individuals, taken in aggregate, has a substantial effect upon interstate commerce, and that reducing or eliminating free-riding has a salutary impact on the health insurance market as a whole."
Because more Massachusetts residents had health care, there was a sharp drop in state spending on the "free care" pool for the uninsured, which fell from $709 million in 2006, to $475 million in 2010. "The ACA," Coakley argued, "carefully balances federal economic interests with the states' interests in developing new ways to control costs while improving access to quality healthcare."
The attorney general also argued that Congress has the right to pass legislation that regulates the interstate features of the health insurance marketplace, like providing consumers with broader access to care, controlling costs and eliminating denials based on pre-existing conditions. Under the Constitution, Congress has the power to "make all laws which shall be necessary and proper in carrying into Execution" its powers.
If the Supreme Court strikes down the "individual mandate" section of the Affordable Care Act, it's only a matter of time before lawsuits are filed challenging the authority of Congress to require Americans to pay a Social Security payroll tax.
Al Norman is the executive director of Mass Home Care. He can be reached at 978-502-3794, or at info@masshomecare.org.