By Tracey Ingle
As I write this article, I am travelling in Europe.
Travelling to different parts of the world, always reminds me how lucky we Americans are, and how often we forget that fact. Forget isn't quite the right word. I suppose it would be more accurate to say that we neglect to appreciate the full extent of our freedoms and liberties.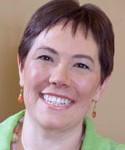 I was reminded of that in France. A group of teenagers was quietly hanging around near a local cathedral. To me they seemed to be minding their own business, talking and laughing. A local police officer walking by stopped to speak to them.
I couldn't quite hear the conversation, but apparently he didn't like the teenagers' answers because he ordered them to empty their backpacks onto the ground. He searched the contents, their person and their shoes. To me it seemed entirely without provocation. The event reminded me how, as Americans, we are safe from unwarranted searches. We have certain civil liberties granted us by our Constitution that we don't notice on a day-to-day basis.
By now you're probably asking what this has to do with veterans and veterans benefits. I'll admit, its tangential but our veterans protect and safeguard these liberties and our Constitution. If it weren't for our fighting men and women we might not have the liberties we so often forget. Our veterans work tremendously hard, making supreme sacrifices when necessary.
Many veterans are entitled to various benefits as thanks for their services. While it is true that in some cases these benefits are not enough, in many cases some veterans don't realize they are entitled to anything at all. Many benefits are not dependent upon having suffered an injury during service.
The non-service connected disability pension is one such benefit. The benefit more commonly referred to as Aid and Attendance is available for any veteran meeting certain service requirements, who is disabled or over age 65 and has medical expenses paid out of his or her own pocket. I get many questions about qualifying for this benefit. Many veterans do not qualify now, but may qualify later as their medical expenses increase.
Whenever you think there might be a benefit for you, or you just want to know if there are, you should contact your town's Veteran's Service Agent. If you're not sure who your local agent is, you can find contact information at www.mass.gov by searching for "Veterans." The list of Veterans Service Agents will be the first listing.
Tracey Ingle is the Probate Puzzle Person and Principal of Ingle Law. She can be reached at 508-281-7900 or tracey@inglelaw.com or go to http://www.inglelaw.com/