By Colin McCandless, Contributing Writer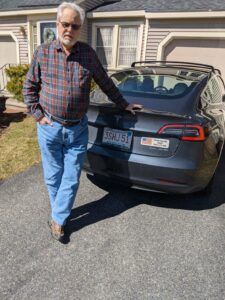 REGION – In August 2021, the Biden administration issued an executive order setting a goal for half of all new U.S. car sales to be electric by 2030. Many of the top automakers, which had already begun the shift toward increasing their electric vehicle offerings, supported the proclamation's targets. 
The State of Massachusetts approved a mandate last year to ban the sale of gas-powered vehicles after 2035 and move completely to zero emission vehicles such as electric or hydrogen. As the country transitions from using gas-powered vehicles to electric automobiles over the next decade, those who haven't already made the switch will naturally have some questions. Typical concerns are issues like available brands and models, affordability and charging range. Here's an overview that covers some of the most frequently asked queries about electric cars.  
Top brands and affordability
When it comes to brand recognition with electric cars, most people are familiar with Tesla, but there is also Volvo and Polestar electric vehicles (EVs) as well as the Chevrolet Bolt, Nissan Leaf and Hyundai Kona Electric. Additional brands and models include Toyota's BZ4X, the Subaru Solterra and the Kia EV6. There are luxury electric car options too, such as BMW's i7 and the Mercedes-Benz EQS Sedan. New models are introduced every year as the EV market continues to expand, including SUVs like GMC's Hummer EV and Ford's F-150 Lightning, massive trucks long synonymous with inefficient gas guzzlers.  
Cost is a primary concern for most people considering purchasing an electric vehicle. When electric cars first became available, the sticker prices were downright shocking, but the purchasing climate has changed some for the better due to several reasons. Generally, electric cars are now becoming a little more affordable thanks to an increase in competition, EV tax credits and the decreasing cost of lithium. According to Consumer Reports, Hyundai, Nissan and Chevrolet have all reduced prices on their entry-level models and Tesla has dropped prices as well. The nonprofit Plug In America notes that there are 22 electric car models priced less than the average cost of a new car sold in the U.S. Further aiding affordability is a burgeoning used market in electric vehicles. Moreover, supply chain issues exacerbated by the pandemic are improving. 
To aid potential buyers, there is a federal tax credit of up to $7,500 offered for qualifying electric vehicles. Massachusetts has created a statewide MOR-EV program that issues up to $3,500 rebates to people who purchase or lease eligible electric vehicles. Another factor contributing to less expensive electric cars is the falling price of lithium, a metal used to make the lithium-ion batteries in electric vehicles. The drop is in part attributed to an increase in the supply of lithium. 
Range, battery life, and reliability 
Another common question people have about electric vehicles is how far they can drive on a charge. Most electric cars now have a range of 200-400 miles, enough to cover even the longest work commutes. Since EVs can be plugged in at night, the battery can be fully recharged by morning. If you have to drive any farther than that in a day, you can access DC fast-charging stations off the highway.  
Batteries in electric cars typically last up to eight years or 100,000 miles but depending on driving and charging habits can be extended further, up to 10 to 15 years or 200,000 miles and beyond. EVs have considerably fewer parts than gas-powered vehicles and an electric motor instead of an engine, with no transmission or exhaust system, meaning there are fewer things that will need repairing. They generally require less maintenance and servicing than cars that run on gasoline. The most common issues EV drivers face involve keyless entry and touchscreen problems. Although electricity and gas prices vary by state and municipality, it's also typically cheaper per month on average to charge an EV versus buying gas.
Electric car owners tout speed, drivability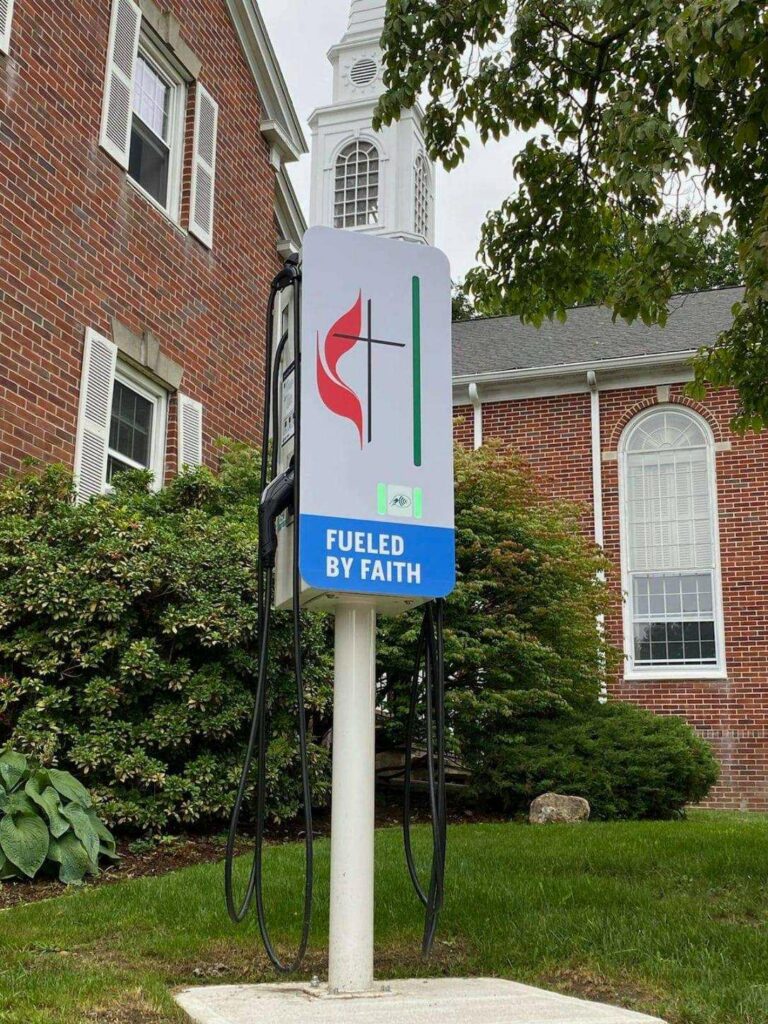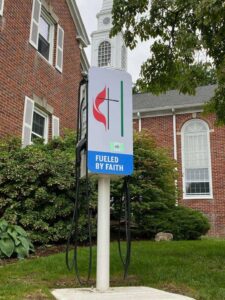 The Massachusetts-based New England Electric Auto Association is a community of electric car owners and EV enthusiasts that provides in-person education, training and outreach as well as webinars and virtual events on electric cars. It is committed to advancing the adoption of EVs and reducing our carbon footprint. NEEAA president Eric Desrosiers said they meet with a range of individuals and help guide them in the EV selection process, even hosting events where people can take test drives of different electric vehicles supplied through area car dealers. Desrosiers said sometimes the older generation is hesitant because they have driven gas-powered automobiles their entire lives, but once they drive an electric car, they change their minds. 
If you're skeptical about their speed and acceleration, you needn't be. Desrosiers currently drives a Tesla Model 3 Performance, which can rocket from 0-60 mph in 3.5 seconds. "It's an amazing car. It's crazy fast," he said. 
NEAAA director of communications and retiree Ed Fanjoy drives a Tesla Model 3 Long Range, which has a range of 322 miles on a charge and goes from 0-60 in 4.2 seconds. The Shrewsbury resident bought his Tesla in 2020, after previously owning a 2016 Hyundai Sonata Hybrid.  
He pays approximately $50 a month to drive his Tesla and logs an average of 20,000 miles a year. Fanjoy noted there has even been a free electric car charging station installed at his church bearing the tagline "fueled by faith."
He contends that people view the switch to electric as inevitable but that many are waiting because of the charging stations. "Infrastructure is really the big issue."
Long drives haven't been an impediment to Fanjoy, who takes advantage of Tesla's network of supercharging EV stations. He and his friend Karen recently returned from a trip to Sarasota, Florida. Fanjoy loves taking journeys like these in his EV and enjoys using Tesla's autopilot feature, a version of cruise control with automatic steering, braking and acceleration. "It was incredibly relaxing. It is so much fun to drive an electric," stated Fanjoy. "It's like having a front row seat in an easy chair."
NEEAA holds events throughout Massachusetts during the spring and summer months, including meetups in Westborough and Jamaica Plain scheduled for this year. For information on upcoming events, EV resources or electric car reviews, visit neeaa.org.