By Janice Lindsay, Contributing Writer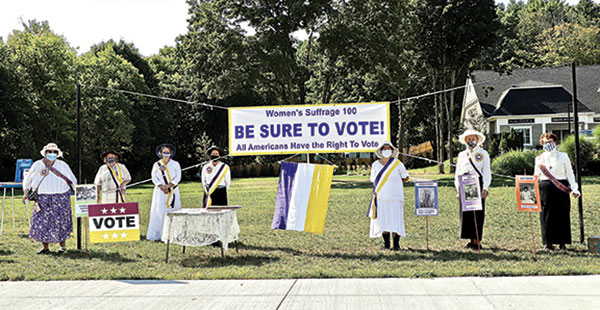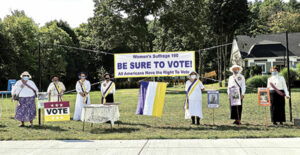 When my mother was born, there was no guarantee that this baby girl would have the right to vote for president when she grew up. The 19th Amendment to the Constitution was passed a few months later.
But as I prepare to vote, I think, not of my mother, nor of my grandmother who voted for the first time that year, but about my great-grandmother.
Mattie was born in Rhode Island during the Civil War. She was very old when I was very young. I remember her thin craggy face and her gay, cackling laugh. I wish I had known her better. I could only guess about her, when I studied the one-line-a-day diary she wrote for decades, and the special scrapbook she kept for herself in 1920, the year women got the vote, a scrapbook packed with photos of prominent women.
Mattie turned nine years old in 1870, the year the U. S. Constitution was amended to guarantee voting rights to former slaves who were men. Women had fought hard for that amendment. But they would not have that right themselves for another 50 years.
Mattie was a tall, gaunt, hardworking, sociable country woman who managed to just scrape by, and who spent her whole life within a few miles of her birthplace in north-central Rhode Island.
She took a life-long interest in politics, but she was a 59-year-old grandmother before the Constitution finally gave her the right to vote.
After that, as long as she was physically able, Mattie exercised that right. Family memory says that she was well-informed and an enthusiastic Republican in a family of confirmed Democrats.
Mattie apparently followed the early women's' movement with a great deal of interest. In 1920, she pasted photos of notable women onto the pages of an old household ledger. She wrote no comments: her selections tell the story.
Most of the women in Mattie's scrapbook were achievers in leadership roles unusual for that time: leaders of the women's suffrage movement, like Lucretia Mott and Lucy Stone, and of the new League of Women Voters; the executive committee vice chairwoman of the Republican National Committee; an Ohio judge; American women honored by Italy and Greece for service during the recent world war; the president of American's first "women only" bank; a new dean at Brown University; the first woman, an American, admitted to the bar in China; the New York State billiards champion. 
Women prominent in Washington society also appeared: the wives of newly-elected President Harding and Vice President Coolidge, and of former president Wilson; the daughter of former President Teddy Roosevelt; ambassadors' wives.
None of those accomplished women, of course, had ever voted in a presidential election before that year.
The most poignant portraits were of two unknowns. Amy Baker of Providence, at age 94, was the city's oldest woman registered to vote. Chloe Judkins of East Providence registered when she was 99; she was the oldest woman voter in Rhode Island. They both gaze directly at the camera, alert, unsmiling, non-nonsense. They seem to be wondering why they should be considered newsworthy for doing what any woman would do, and maybe dismayed that it took so long for them to be allowed to do it.
Mattie died in 1961, just short of her 100th birthday. 
When I step into the voting booth on an election day, I feel Mattie with me. I also feel the spirits of all those American women who lived, died, and made their contributions to society during the first two-thirds of our country's history as a democracy, and never had the right to vote for the candidates of their choice.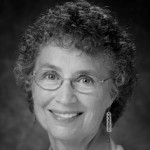 Contact jlindsay@tidewater.net