By Brett Peruzzi, Contributing Writer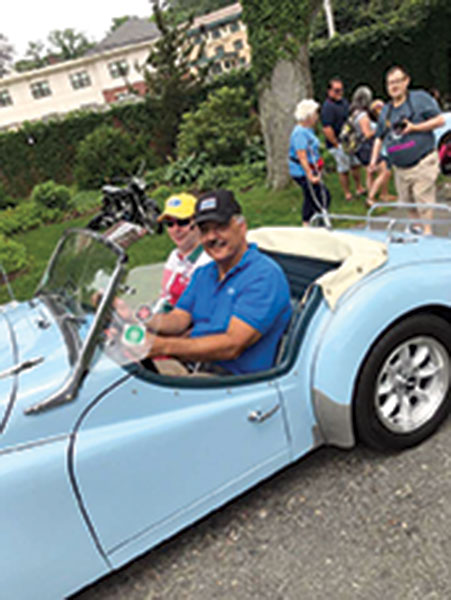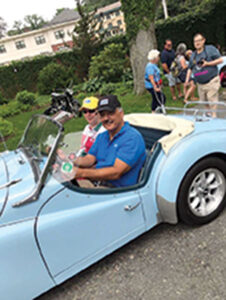 Salem – Bob DeSantis, a life-long resident of Salem and the president of the North Shore Old Car Club, bought his first car when he was just 13 years old, and about 200 vehicles later, he's still buying and restoring vintage cars.
"The most I ever had at one time was 24. That was almost a full time job," he said half-seriously. "Since then I've downsized to stay at around 10 to 12 collector vehicles, including motorcycles."
DeSantis, 62, says that he was pretty much born to be a car guy. 
"My dad owned an auto body shop as well as a spring and suspension shop, that happened to be next door to our house," he recalled. "A lot of my childhood was spent in that shop yard playing around and not realizing what I was learning."
"I bought my first collector car in 1974 when I was 16," DeSantis explained. "It was a 1967 Chevrolet Camaro SS/RS convertible that I paid $400 for. It was a car I wanted since I saw one at the auto show in Boston with my father in 1966. That car still resides in my garage today, some 46 years later."
"Presently I have that 1967 Camaro, a 1980 Chevrolet Corvette, 1961 Triumph TR3, 1976 Triumph Spitfire, 1984 Mazda RX/7, a pair of 1991 Mazda RX/7 convertibles, a 1991 Mazda Miata, a 1982 Toyota Celica GTS, a 1971 NSU 1200C that even car guys don't know what it is, and a couple of motorcycles," he added.  "A 1987 Harley Davidson Electra Glide and a 2004 BMW K1200GT. I'm very happy with the vehicles I have now, but you never know what might find its way into the driveway in the future. "
The North Shore Old Car Club is the oldest and largest independent antique auto club in New England, dating back to 1952. It currently has about 300 members. DeSantis noted that the age range of the members is only slightly less diverse than the age range of the cars. Cars range from the turn of the 20th century to barely 25 years old, the minimum age to qualify as an old car. Members range from their early 20s to well into their 80s.
"The old car hobby is a great hobby and passion to have," he said. "I have met some amazing people over the years, made close and lifelong friends because of the hobby. It's one that spans generations and tastes. It doesn't matter if you're into classics, sports cars, muscle cars, hot rods or whatever."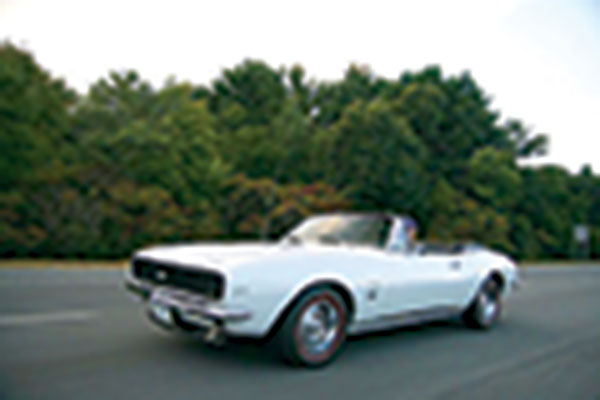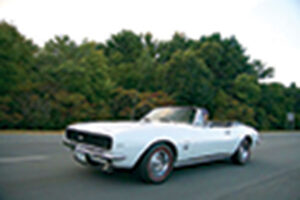 "The cars are always a common ground for conversation and some good-natured teasing," DeSantis observed. "It's funny that now when I go to a car show or local cruise night, the cars are almost secondary. Most everyone is there to socialize with friends and look at some pretty nice automobiles too."
DeSantis notes that the North Shore Old Car Club is very active. During the season, which runs from spring to fall, there is usually something going on almost every weekend, including tours, picnics, technical meetings, and car shows.
"It's not just a 'boy's' club either," he affirmed. "We have quite a few women involved, There have been many women officers, directors, and presidents over the years and that holds true today."
"There is so much tradition and history associated with this organization, that it makes you feel very proud to be part of it," said DeSantis "It's why I've been a member for going on 40 years, and I'm currently in my fifth term as president since 1990."
In addition to being an old car collector, restorer, and appraiser for many years, DeSantis was an automotive journalist for Cars & Parts magazine and wrote the Cars & Parts Price Guide back in the 1990s. He also lends his expertise to judging at old car shows. 
"I'm currently one of the two chief judges for the Misselwood Concours d' Elegance, a classic car event held in Beverly every July at the waterfront campus of Endicott College," he added.
DeSantis noted that collecting old cars is now a multi-generational pastime in his family. "It's a hobby that has been passed on to my son Brad, and I'm sure it's part of the reason we're so close now," he said. "He's probably more of a car guy than I am, and I didn't think that was possible."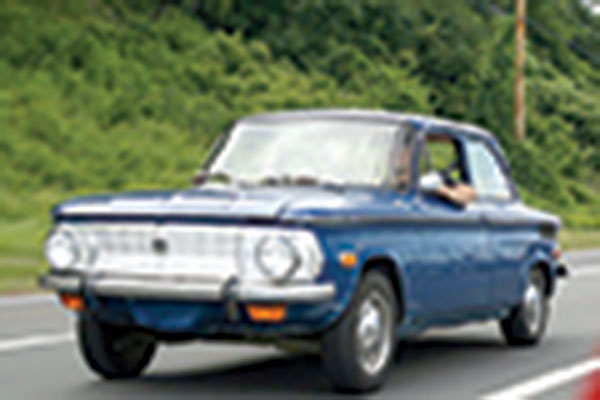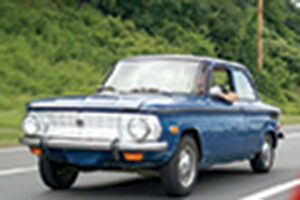 What guidance does he have for anyone interested in collecting old cars? 
"Find the budget you can be comfortable with and stick with it," he advises. "You'll never be happy in the hobby if you're struggling to keep it on the road. When you decide what car you want, buy the best one you can afford. Nine times out of ten, if you buy a bargain, you will end up putting what you saved back into it and then some. It should make you happy every time you start the engine."
And he offers one final bit of advice, no surprise from a long-time car club member and president. 
"Join a club. It's not only where you'll make friends, it's also where you'll get the help and advice you will at some point want and need."