By Marianne Delorey, Ph.D., Executive Director, Colony Retirement Homes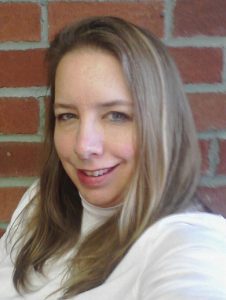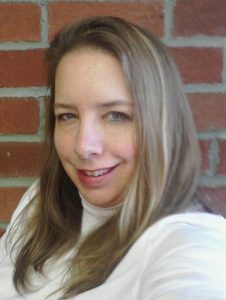 "Anyone can hold the helm when the sea is calm." –Publilius Syrus
On March 23, Gov. Charlie Baker ordered all nonessential workers to stay home. I had been worried about this move, and I had been planning for this as a possibility.  I was lucky enough that I could work from home easily although many of my staff was not as fortunate.  We considered ourselves essential.  Through countless snowstorms over the years, we had focused our efforts on what parts of the organization just *must* continue to function.  We planned how we could continue to keep these core operations going if people would not be allowed to come to work.
As it turns out, Baker exempted all of our operations.  How validating!  I work in affordable housing.  My residents are low income, community dwelling elders.  While our elders are independent, and we provide no medical services, we do provide some services that keep them independent and without which, many would be in nursing homes.
Being labeled essential made me think long and hard about our role.  On the other hand, it was an acknowledgement that the walls of a nursing home do not contain all the care that is provided for all our elders. But more tellingly, I was left to wonder if our government would acknowledge the inconsistency between the essentialness of our functions and the coordination of dollars that support those functions.
Over the past 50 years, HUD's role in funding affordable housing has changed dramatically, shifting costs and responsibility from a centralized resource to tax credit investors.  While affordable housing is still being built, sponsors now have to spend years raising funds instead of helping additional low-income elders.  Many affordable housing sites have at least a dozen funders, including some federal funds, state funds, local funds and many private donations.

Home and community-based services, such as those provided by Aging Service Access Points, have undergone a similar shift.  Whereas the Massachusetts Home Care agencies were once able to control the funds for at home services, now there are multiple players from Senior Care Organizations and others that also offer services.  While the home care agencies play a role in elder case management, the decentralization encouraged by the financial resources makes it harder to navigate and partner for the sake of our elders.
These changes should also be set in context.  Nursing homes all over Massachusetts are closing due to low reimbursement.  All around us, the choices of elders are being limited or obfuscated by decentralization and a desire to slash federal costs.
And now we are expected to rise to the challenge of being considered essential during a public health crisis?  There is no central source for information and help.  Masks are widely not available for anyone not in an acute setting.  This hardly seems fair.  Our government has some explaining to do to all of our essential workers.  Perhaps it is time to hold our representatives accountable if they vote against the resources in their communities that are providing services to home bound seniors.
Not surprisingly, coronavirus has become my every waking thought and most of my sleeping thoughts.  Since late February, I have been scrolling through the "what ifs" and planning around factors I cannot control.  It doesn't help my planning that the entire landscape shifts every three days and I have a new set of "what ifs" to imagine.
We went from a world where this was a possibility to a probability to an inevitability.  Until there is enough herd immunity, this virus is going to continue to spread.  And then, it will enter our buildings.  Where my elders, my residents, live.  
Marianne Delorey, Ph.D. is the executive director of Colony Retirement Homes.  She can be reached at 508-755-0444 or mdelorey@colonyretirement.com and www.colonyretirementhomes.com.