Building community and strengthening skills among refugee and immigrant farmers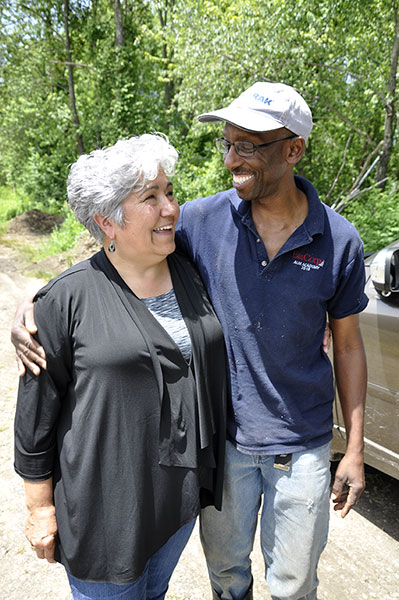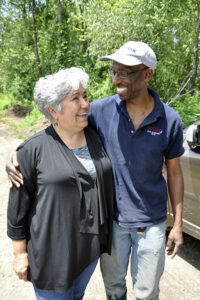 By Deborah Burke Henderson, Contributing Writer
An Azorean immigrant herself, Maria Moreira, co-founder and executive director of World Farmers, advocates for refugee and immigrant farmers to have fair access to markets. Her story is one of tenacity, determination, hard work and compassion for others.
At age 12, Moreira came to the United States – the land of opportunity – with her parents and siblings. As a young woman, she fell in love with and married Manny, a dairy farmer, settled in Lancaster and went about raising a family of four and starting her own small business making a soft Portuguese cheese to supplement the family income.
One day a Hmong woman, an immigrant from Laos, approached Moreira about using the small space between the cow barns to grow crops. Moreira said yes. Word spread and little-by-little more Hmong came and asked if they could farm the nearby acreage where the Moreira family grew sileage corn to feed their cows.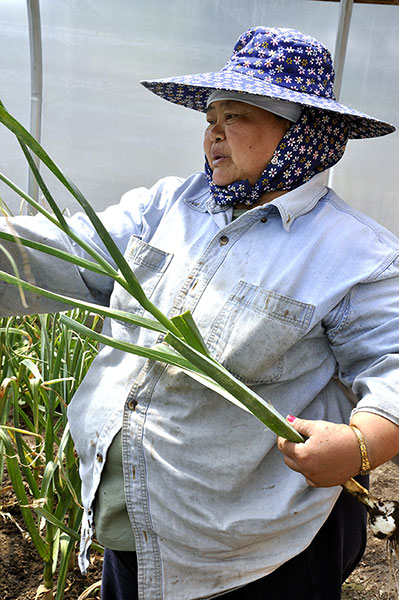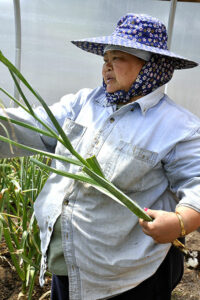 Moreira saw the Hmong as hard-working, committed farmers whose needs were compelling. Passionate about helping others, she and her husband opened the family's 70 acres to immigrant and refugee farmers, each in charge of his or her own plot, and in 1984 Flats Mentor Farm sprouted roots.
In 1999, the United States Department of Agriculture (USDA) identified this program a national model for what a farmer training program should look like.
"I totally identify with these farmers," Moreira said, "because I was new to this country once and could not speak the language. But I am a farmer at heart and knew I could be successful. I love what happens here. We help people move forward to become independent farmers and landowners."
In 2010, Moreira and two colleagues, Ali Berlow and Frank Mangan, created World Farmers, a nonprofit that represents farmers' needs in this country as well as internationally. Moreira serves as the executive director, working with a bare bones staff of four.
World Farmers mission is to support small farmers in sustainable agricultural production and successful marketing practices to connect culturally relevant produce to viable markets. It provides mentoring, training and hands-on assistance when working with each farmer to build the capacity needed to operate individual farming enterprises.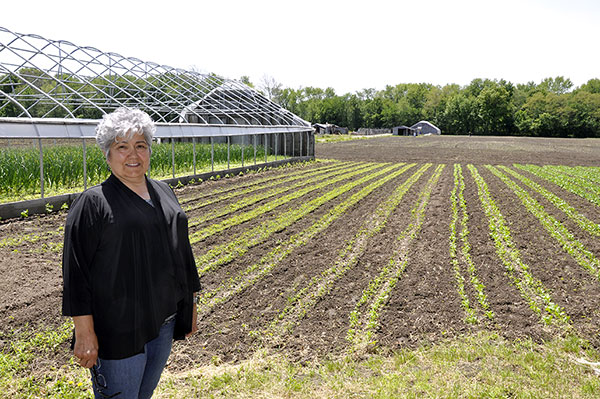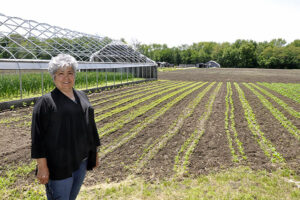 "We enact our mission through various initiatives, the most prominent of which is the Flats Mentor Farm program," Moreira stated. "Just recently, World Farmers expanded its land access to three new sites to accommodate the growing number of farmers and types of crops produced."
Participating farmers are skilled producers who come from agrarian backgrounds and seek to make a new life for themselves while preserving their cultural identity. In order to contribute to their success in the new culture and climate of the Northeast, World Farmers' Mentoring Program offers regular training in agricultural production, business development and marketing. Now, more than 300 farmers from diverse communities, representing Africa and Southeast Asia, take advantage of this opportunity.
All programming is performed in a respectful environment of cross-cultural co-learning among farmers, World Farmers staff and the many interns and volunteers who contribute to this unique community.
World Farmers completes extensive evaluation and community surveying to identify ethnic crops that are in high demand by immigrant communities, yet unavailable at grocery stores and farmers' markets.
"I am entrepreneurial by nature," Moreira added. "Crops selected for production trials and market assessments are exclusively grown by farmers at Flats Mentor Farm for diverse markets serving communities with limited access to fresh, culturally specific food. Our organization helps ensure farmers are getting equal access to market and receiving fair prices for their labors."
Always looking to enhance the program, Moreira is proud that as of this month World Farmers is Commonwealth Quality certified by the Massachusetts Department of Agricultural Resources (MDAR) using Good Agricultural Practices (GAP) training methods. The MDAR serves to identify locally sourced products that are grown, harvested and processed right here in Massachusetts, using practices that are safe, sustainable and do not harm the environment.
After 35 years, Moreira is now planning for a transition of leadership to ensure that World Farmers thrives in the years ahead.
"I'll stay involved from a strategic planning standpoint," Moreira stated, "but I am looking forward, when the time is right, to spending more time with my grandchildren and creating wonderful memories with them."


Discover more about World Farmers at www.worldfarmers.org.
Photos/Deborah Burke Henderson