By Micha Shalev, MHA CDP CDCM
Part two of two. Part one was in the October issue of the Fifty Plus Advocate and can also be found online at Fifty Plus Advocate.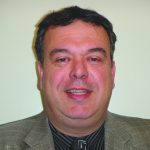 When families and seniors select a long term care community, it's a momentous, life changing decision. You want to get it right the first time. It can be such an intimidating choice that many families come down with "analysis paralysis" and indefinitely postpone a decision out of fear of making the wrong choice. Fortunately, the decision becomes easier as you expand your knowledge. Here are some common mistakes that families make during the process of selecting a senior community:
Choosing a community appropriate for the parent of yesteryear instead of the parent of today
The problem with many families' well-meaning plans are that they are making arrangements for the mom or dad that they used to know, and not who he or she is now.
Not reading the fine print
Facility contracts are generally relatively straightforward, at least compared to other kinds of legal documents, but they still can contain confusing legalese, or involve additional fees that aren't completely apparent. Some families are caught unprepared by fees or price increases that they would have been aware of had they reviewed their contract. Some communities charge individually for each service ("à la carte pricing") while other communities may rank the level of care that a resident needs on a scale (for example, on a 1 to 5 scale), with care costs based on the level of care the nursing staff determines is needed. Some communities don't charge a care fee at all, but instead opt to provide an "all inclusive" pricing model whereby resident's fees do not depend at all on care needed. At a community with all inclusive pricing, a very frail resident who requires a high level of care has the same fees as a resident who is mostly or even entirely independent (assuming they are in comparably priced apartments).
Going it alone
There's no need struggle through the search alone, risking costly mistakes or dangerous blunders.
Many people pride themselves on their independent spirit, but when making a decision this big, it's usually wise to gather multiple perspectives on your senior housing options. Get feedback from as many people as possible: friends who have gone through the process, your loved one's care management team, a geriatric care manager and a senior living advisor. This kind of professional can help save you hours of time and stress by narrowing your choices to the places that meet your specific needs. They help families evaluate issues such as care requirements, finances, and amenity preferences.
If you do find that your loved one is living in an inappropriate senior community, don't be afraid to admit that you may have made the wrong decision. Then pivot and make a change quickly rather than digging into a situation that isn't going to work out in the long run.
Fail to interview
Many children are not asking for references. Ask to speak with current residents and or their responsible party. You will be able to get the real picture of a life at the community.
Ask to review the most recent state survey and talk with the facility licensing agency. In most states it is a public record.
Contact the ombudsman office who is in charge of the facility. Most ombudsman programs visit the facility on a regular basis, sometimes on a weekly basis. They can provide you insights as well.
Long term financial planning
Always think about the end game. Many consumers are moving into assisted living and when money runs out, they are asked to leave the community. Make sure that any facility that you go to there is a plan in place to ensure that your loved one will be able to stay at the facility. I have personally witnessed cases where residents are asked to leave assisted living communities after paying for three, four, and five years of private pay. When the money ran out, so did their options to find decent communities.
Micha Shalev MHA CDP CDCM CADDCT is the co-owner of The Oasis at Dodge Park, Dodge Park Residential Care and The Adult Day Club at Dodge Park located at 101 and 102 Randolph Road in Worcester. He has a master's degree in health care management and is a graduate of the National Council of Certified Dementia Practitioners program, as well as a well-known speaker covering Alzheimer's and dementia training topics. He can be reached at 508-853-8180 or by e-mail at m.shalev@dodgepark.com. Archives of articles from previous issues can be read at www.fiftyplusadvocate.com.