By Ed Karvoski Jr., Culture Editor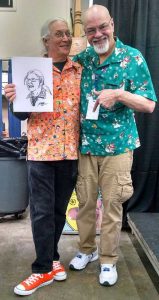 Hudson – Gary Sohmers has worked as an appraiser since 1971 and increased his endeavors soon after moving to Hudson in 1983. He opened a popular store downtown known as Wex Rex Collectibles, began producing collectibles events, and became a talk-show guest heard regularly on WBZ NewsRadio 1030. Additionally, he shared his pop-culture expertise for 13 seasons on PBS-TV's "Antiques Roadshow."
"Kids growing up in Hudson from 1984 to '91 constantly came to my store," he said. "They listened to music, bought cassettes, and saw nostalgic toys and whatever was currently happening in pop culture."
From 1986 to 2001, Sohmers produced the Northeast Collectibles Extravaganza in Boston, Marlborough, Methuen, Wilmington and Woburn, and then from 2014 to 2016 in Wilmington. In 1986, television's "Batman" star Adam West made his first of several appearances at the extravaganzas. Also in 1986, WBZ NewsRadio talk-show host David Brudnoy conducted the first of many interviews with Sohmers.
"David challenged me to tell callers what their stuff was worth without seeing it," Sohmers explained. "He named it 'psychic appraisals' and called me 'The King of Pop Culture.' After David passed away, Morgan White followed up and I'm continuing to do psychic appraisals now with Dean Johnson."
Fellow appraisers recommended Sohmers for "Antiques Roadshow" to assess pop-culture collectibles and toys. He reported to his first "Roadshow" appraisal wearing a Hawaiian shirt.
"Everyone else was wearing a suit, so I asked the producer if she wanted me to put on a sport coat," he recounted. "She said, 'No, you ain't gonna make it on TV anyway. Nobody ever gets it right the first time.'"
His appraisal that day of a painting by musician Frank Zappa did air and was captured by a USA Today photographer. After coverage was published, he was allowed to continue wearing Hawaiian shirts on the program from 1997 to 2011.
Sohmers appraised Zappa's painting at $15,000 to $25,000. His most valuable "Roadshow" appraisal was a collection of Charles Schulz original "Peanuts" drawings worth $450,000. These are among his appraisals that can be viewed online at pbs.org/antiques.
When a former JCPenney was transformed into the Hanover Mall Event Center, Sohmers renamed and relocated his show to the SouthCoast Comic-Con & Collectibles Extravaganza. Its first venture was in March 2017 featuring Adam West along with the "Dynamic Duo" co-star Burt Ward as Robin. It was West's final public appearance; he passed away June 9, 2017, after briefly battling with leukemia.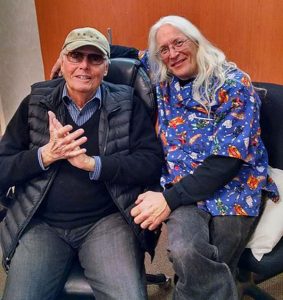 "Adam was the greatest," Sohmers said. "He was my hero."
Sohmers is currently working toward opening his own venue, a pop-culture museum and event center. He's been in discussion with several Massachusetts locations. He also provides appraisals for customers ranging from households downsizing to overstocked warehouses.
"Everybody wins when someone with wise eyes looks at everything before the trash-men cometh," he said. "You can make a lot of money with comic books, records, toys, early videogames and old computers."
For more information about his appraisals and future events, visit allcollectors.com, necomiccon.net and on Facebook at facebook.com/BostonSouthCoastComicCon.