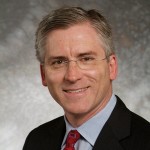 By Alain Valles, CRMP
Everyone has heard the words "reverse mortgage." But few people really know how one works.
However, most of us know the challenge, uncertainty, worry, financial stress and struggle that comes with increasing healthcare costs, shortage of monthly cash flow, urgent home repairs, rising real estate taxes, divorce, credit card interest rates over 20 percent and insufficient savings to retirement.
A reverse mortgage is not a magic wand for homeowners over 62. It is not free. It is not simple. And it surely does not guarantee life's problems will disappear. But a reverse mortgage can provide a level of hope. The Webster's Dictionary definition of hope encapsulates the emotions of a reverse mortgage: the feeling of wanting something good to happen and thinking that it could happen.
The challenge with hope is it must be accompanied by taking action. Just thinking about it will not help you take a proactive step towards learning if you qualify. But where does one start?
Just a few answers will help determine if you meet the reverse mortgage guidelines:
What is your financial goal or challenge?
How long do you plan on living in your home?
What is your age? (One person must be at least 62 years old.)
What is the value of your home? (Zillow.com is a good start.)
Balance of any current mortgage? (Your home does not have to be debt- free.)
Amount of income and assets? (The reverse mortgage proceeds count towards offsetting any shortfall.)
Credit history? (Have you paid your real estate taxes and property insurance on time?)
If a household has lack of income or challenged credit, don't give up hope. Under the new and improved reverse mortgage guidelines, options exist to help people that need the most assistance.
The next step is to get more information:
The National Council on Aging's 36-page booklet "Use Your Home to Stay at Home" is the official reverse mortgage consumer publication approved by the U.S Department of Housing and Urban Development. Call or email me to receive your free copy.
Meet with someone who is experienced and passionate about educating people about the pros and cons of a reverse mortgage. The National Reverse Mortgage Lender's Association has granted less than 200 people nationwide with the Certified Reverse Mortgage Professional (CRMP) designation. These are individuals who have demonstrated reverse mortgage knowledge and competency as well as a dedication to uphold high standards of ethical and professional behavior. I happen to be the first person in New England to become a CRMP.
HUD-approved independent non-profit reverse mortgage counseling is also an excellent source to learn more. There is typically a charge of $175 to $275. This is a requirement to obtain a reverse mortgage and most people tend to schedule counseling after doing initial research and meeting with a licensed reverse mortgage loan officer.
Not everyone should get a reverse mortgage. But for many qualified homeowners it is an excellent way to access the equity that has built up in your home without taking on additional monthly debt payments.  Take the first steps to learn if you qualify and get the facts from a trustworthy and experienced reverse mortgage professional.
    Alain Valles, CRMP and president of Direct Finance Corp. NMLS 1535, was the first designated Certified Reverse Mortgage Professional in New England. Loan officer license NMLS 7946. He can be reached at 781-724-6221 or by email at av@dfcmortgage.com. Archives of previous articles may be found at www.fiftyplusadvocate.com.