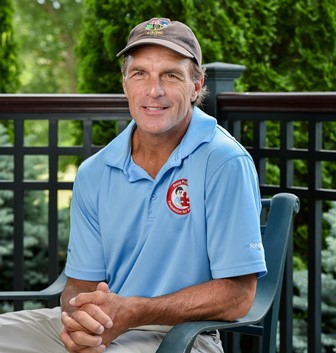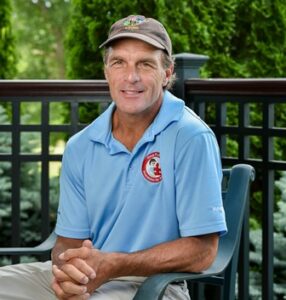 By Debra Roberts, Contributing Writer
Region – Although Doug Flutie retired from football 10 years ago, he still appears fit enough to take on the demanding challenges of the National Football League. While that is not on his agenda, the 53-year-old Flutie is staying active, always searching for new ways to keep not only in physical shape but mentally as well.
"For me the number one thing was that I never stopped," Flutie said of his time since ending his 21 year professional football career. "Once you stop it's a lot harder to get started again."
A Natick High School star athlete in football, basketball and baseball, Flutie first rose to national fame at Boston College in 1984, with his iconic 48-yard "Hail Mary" touchdown pass, enabling BC to have a last-second win against the University of Miami at the Orange Bowl. Flutie won the Heisman trophy that year and then went on to play professionally in the now defunct US Football League, the NFL, and the Canadian Football League, where he was considered to be one of that league's greatest quarterbacks of all time. A life-size statue of Flutie making the "Hail Mary" pass now stands outside the BC stadium and a street near the Natick Mall was named "Flutie Pass" in his honor.
At the age of 43, he finished his career with the New England Patriots as a backup quarterback for Tom Brady. In his final season, his "dropkick" play against the Miami Dolphins was another historic moment for Flutie – the last successful dropkick in the NFL prior to that was in 1941.
Since retiring from football, Flutie has worked as a college football analyst for ESPN and ABC and currently works for NBC as a lead analyst covering Notre Dame football.
Flutie is also active in running the Doug Flutie Jr. Foundation for Autism, which he and his wife, Laurie, started in 1998, in honor of their son Doug, Jr., who was diagnosed with autism at 3 years old. The couple also has a daughter, Alexa.
The organization recently held the 17th annual Flutie Foundation Golf Classic at the Hopkinton Country Club. Since its inception, the foundation has distributed over $10 million in grants to support direct service programs and families.
For those, who like him, are now over age 50, he advises, "Don't be afraid to try new things."
"Since I've turned 50 I've run two marathons," he noted. "I also learned to surf. I just took a surf trip with a bunch of guys to El Salvador."
He ran the Boston Marathon for the first time in 2014 to show his support for the city after the prior year's bombing. Two days before the marathon, he decided on a whim to run with the Flutie Foundation team. He ran it again the following year, improving on his time.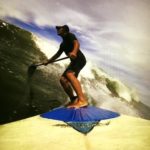 He continues to stays active, paddle surfing nearly every morning off the coast of Melbourne, Fla., where he currently resides. He also plays adult league baseball with his older brother Bill and performs with his younger brother, Darren, in the "Flutie Brothers Band."  Flutie is the drummer and Darren plays guitar.
"It's fun. The line I always use is, 'you can't lose and you don't get beat up,'" he said.   "Even if you have a bad night the audience doesn't realize it most of the time. It's a blast!"
Another challenge Flutie took on earlier this year was agreeing to participate in the ABC show, "Dancing with the Stars," which he said he had to be coaxed into committing to do. He had been approached a number of times by the show's producers, he noted, but only finally relented after he and Laurie decided at the last minute to join his cousin on a cruise, which turned out to be a "Dancing with the Stars" cruise. As challenging as the experience on the show was for him, he said that it has motivated him to be open to new activities.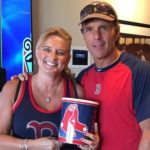 At this stage of his life Flutie's main focus, he said, is to enjoy time with his wife, friends and family. He remains very close to his siblings and said that he has had a wonderful marriage to Laurie, his high school sweetheart, who he met at Natick High.
"We've been partners since we were 16 years old," he said. "I'd be lost without her."
In August the couple will celebrate their 31st wedding anniversary.
Flutie was also extremely close to his parents, Dick and Joan Flutie, who tragically both died of heart attacks within one hour of each other last November.
To honor his parents, who he said always encouraged their children to be active, his foundation launched a new campaign this year called "Autism on the Go."  Because statistics show that those with autism have a 7-percent higher rate of obesity than the general population, the Fluties are passionate about changing this by funding recreational and sporting programs for families affected by autism.
Although he has had his share of glory on the football field, Flutie believes that their work with the Flutie Foundation, now in its 18th year, will be what he and his wife will be best known for in the coming years.
"We're going to do this for a lot longer than I played football," he said. "So this will probably be our legacy."
For more information about the Flutie Foundation, go to www.flutiefoundation.org.