By Marianne Delorey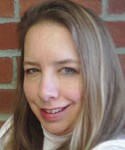 Let's face it, moving is hard for anyone. For an elder, especially one leaving their family home, moving involves extraordinary courage, a financial commitment, and a lot of hard work. Not everyone gets to plan their move, but great things happen when they are able to be part of the process. Here are a few of my favorite stories about the people who have done this.
Meet Fran. He and his brother built his house on their father's farmland, back when Worcester had farms. He and his wife lived there for 65 years. After losing his wife, Fran moved at the age of 95. Not surprisingly, he has faced a great deal of loss from the transition. He knows that he can keep his memories in his heart of time spent in this great old house. He is also reassured that his granddaughter will be buying the house from him so it will stay in his family. And of course, he brought some prized treasures with him when he moved.
Meet Ed. He was born in Worcester and lived in the same house for 96 years. At the age of 99, he decided it was time to move. I can't even imagine what it must be like to sort through almost a century of belongings. Even just cleaning out my closet the other day, I was hesitant to throw out old ratty shirts if I remembered special occasions when I had worn them. But Ed is a practical man. He said he loved his house because he knew where everything was, but that it was not difficult for him to pack up and leave when it was time. When Ed moved, he had parakeets. Perhaps having them come along made the transition easier.
Meet Evelyn. She recently had to move to a more supported setting after having lived in a Colony facility for several years. Evelyn had a hard time accepting the need for the move, but her family really felt it was time. Perhaps what made the transition easier on her was that after her sisters had finished packing for her, she unpacked everything and repacked it up. At least she knew then if anything had been left behind.
I asked Fran about how he decided what he'd bring when he left his home.
"I don't want to talk about that," he replied.
I think it is time to start acknowledging the special courage it takes to move as an older person. I don't know that we can make it easier. So much of the challenge is emotional. Saying goodbye to four walls and a roof may mean more to one person than another. Others may hang on because they can't bear to part with the idea of their own independence. Still others will miss their sentimental wallpaper, the neighborhood or the layout of their home.
Maybe it is enough to let people know that nobody expects perfection. We all want to be supportive, but we can't truly understand their losses because our losses are different. So what if the elder decides to bring that tacky plastic decoration that nobody ever liked? And who would think that the first razor they ever used, now 80 years old, would be a treasure? If it reminds them of better times, or even of their own resilience, so be it. But maybe, it is also enough for the elders themselves to look around and find the outrageously brave peers. If they can do it well, maybe we can, too.
Marianne Delorey, Ph.D. is the executive director of Colony Retirement Homes. She can be reached at 508-755-0444 or mdelorey@colonyretirement.com and www.colonyretirementhomes.com. Archives of articles from previous issues can be read at www.fiftyplusadvocate.com.