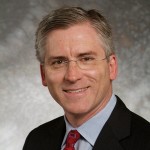 By Alain Valles, CRMP, President- Direct Finance Corp.
I love my home. It is familiar, cozy and the place where I feel most secure and comfortable. I never want to leave. In fact, few people are eager to make a change in where they live, even as they grow older and their needs change. Studies have shown that 90 percent of adults over the age of 65 would prefer to stay in their current residence as they age.
In recent years there has been a powerful trend across the U.S. called "aging in place." The U.S. Center for Disease Control defines aging in place as "the ability to live in one's own home and community safely, independently, and comfortably, regardless of age, income, or ability level." What aging in place really means is remaining in the home of your choice for as long as you want.
But as we grow older you may face the challenge of being able to afford to continue to live in your own home. Mortgage or home equity line payments become burdensome, credit card balances grow, expensive medical issues arise, house repairs need attention, and the never ending increase of real estate taxes – all put a squeeze on your budget. At a time when you should be able to relax and enjoy your home, financial pressure can force an unwanted move.
These issues, along with many other quality of life reasons, are why the U.S. Housing and Urban Development Agency (HUD) authorized home equity conversion mortgages – more commonly called "reverse mortgages" – for homeowners age 62 or older. A reverse mortgage can provide the financial relief needed to allow retirees to enjoy and afford "aging in place" right in their own home.
One reason HUD oversees and promotes reverse mortgages is so that more seniors will be able to remain independent in their own homes. HUD knows that the majority of older homeowners have substantial home equity but minimal liquid savings, which is known as being "house wealthy, cash tight."
The most popular feature of a reverse mortgage is that no monthly mortgage payments are required.  By allowing qualified borrowers to access their home equity, funds from a reverse mortgage can help overcome life's financial challenges and give options to how to live a more secure and rewarding life.
Aging in place is something I am planning on doing. Thanks to the financial freedom afforded by a reverse mortgage, many other seniors will be able to stay in the place where they are most comfortable and secure.
But before you think a reverse mortgage is a cure all, you need to know that there are many components to understand, including the recently enacted financial assessment requirement and mandatory non-profit counseling. Not everyone should get a reverse mortgage, but everyone should know about them. Give me a call today to learn more about the pros and cons of reverse mortgages.
Alain Valles, CRMP and president of Direct Finance Corp., was the first designated Certified Reverse Mortgage Professional in New England. He can be reached at 781-724-6221 or by email at av@dfcmortgage.com.
Archives of articles from previous issues can be read at www.fiftyplusadvocate.com.