By Alain Valles, MBA, CRMP, CSA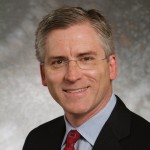 Hopefully your life has been rewarding and pleasurable. But we all have experienced, or will someday face, life's unexpected misfortunes. The sorrow of losing a loved one, the struggle of fighting a health crisis, or becoming an unpaid caregiver to a family member are not only emotionally stressful, they also can be financially devastating. The stress of not having access to immediate funds or the need for just a few extra hundred dollars a month only compounds a difficult situation.
For homeowners aged 62 years or older, one way to minimize financial uncertainty is to obtain a Retirement Line of Credit (R-LOC), which is also known as a reverse mortgage line of credit. The R-LOC allows a retiree to access funds if and when they are needed, with several unique features.
Traditional home equity line of credits (HELOC) from a bank require a monthly payment for any outstanding balance and typically require repayment of principal at the end of 10 years. This results in a significant increase in the required monthly payment, which can be a tremendous financial shock for someone who is retired and living on a fixed income.
The Retirement Line of Credit (R-LOC) gives you access to cash if you need it. Yet you are never required to make a monthly payment as long as you remain in your home, maintain the property, and stay current on real estate taxes and homeowner's insurance. Any loan balance and accrued interest is paid back when the home is sold. This gives you the opportunity to remain financially independent in your home.
Another unique feature of an R-LOC is the available amount on the line of credit will grow over time. For example, an unused $200,000 R-LOC for a 62-year old could grow to over $290,000 or more in 10 years. At age 82, the R-LOC could be over $400,000. The R-LOC grows over time and allows greater access to untapped home equity because the borrower is older and the program assumes the home is appreciating. This growth of the unused portion of the R-LOC can continue even if property values decrease.
Having access to such substantial funds gives you options. Instead of liquidating retirement savings or being forced to sell one's home, the R-LOC may be the better option. The homeowner retains all remaining home equity and is not personally guaranteeing the loan.
There are many other important features and qualifying requirements so your smartest move is to contact a reputable reverse mortgage specialist to learn about the merits of an R-LOC reverse mortgage line of credit, examine your options, and determine the best path to secure your financial future.
Alain Valles, CRMP and President of Direct Finance Corp., was the first designated Certified Reverse Mortgage Professional in New England. He can be reached at 781-724-6221 or by email at av@dfcmortgage.com Read additional articles archived on www.fiftyplusadvocate.com.